15 CX experts share their views on the state of the CX industry
Article |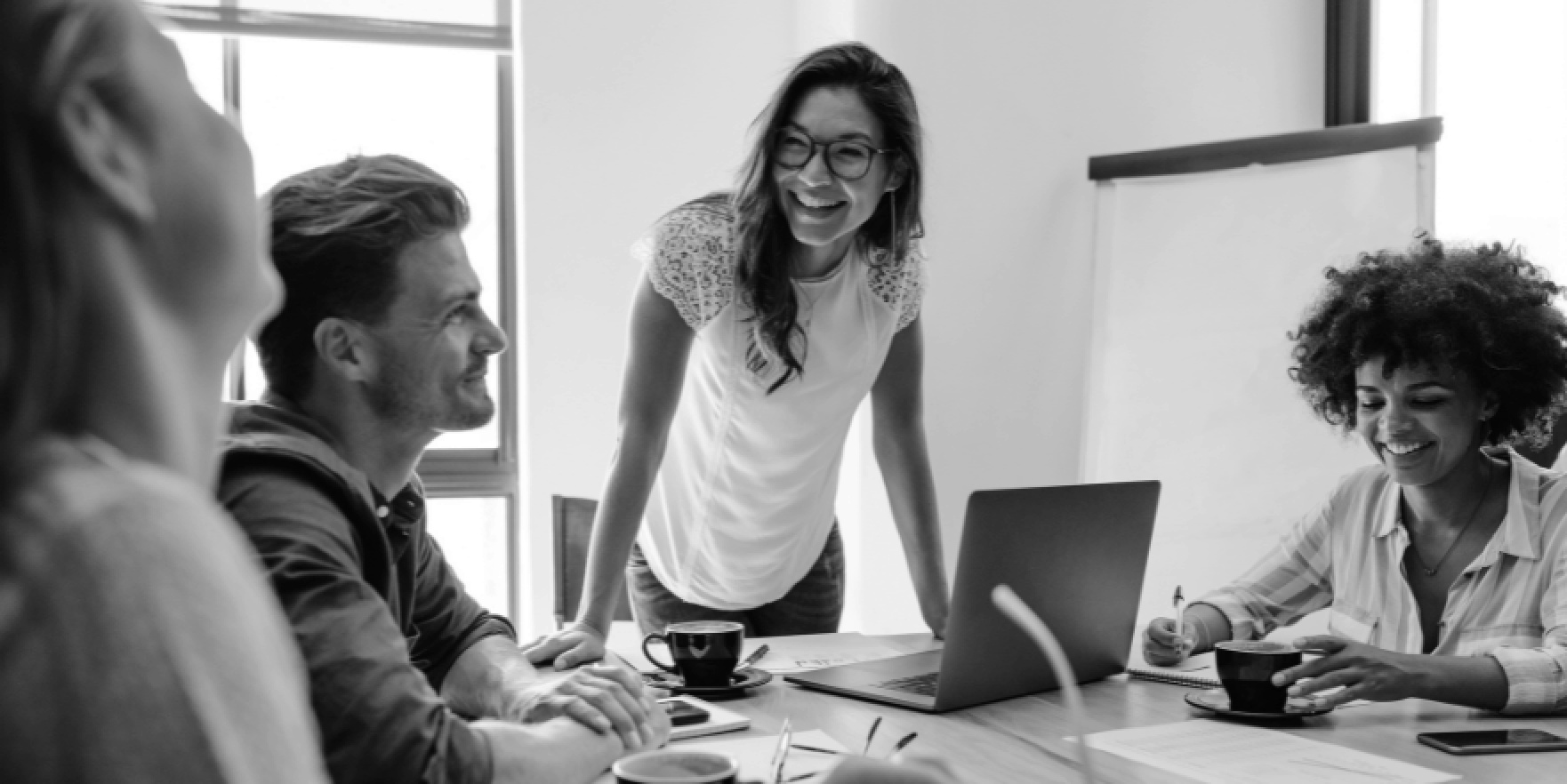 As part of our annual Gig Customer Experience (GigCX) Report, we interviewed 15 CX experts, including industry analysts, consultants and leaders, to hear their views on the state of the CX industry and the role of GigCX in today's marketplace.
Here's what they had to say.
Automation can't mimic empathy in CX
With advancements in Generative AI and other technologies, business leaders are looking to streamline operations and improve ROI. However, these new technologies lack the ability to empathize with customers facing difficulties and needing support.
While Generative AI is a critical evolution in the delivery of customer experience … 48% of customer's still want the brand to empathize with them as if the agent was a customer, and 60% said they would prefer to wait in a queue if they get to talk to a human. …

Machines aren't capable of sitting in the customer's seat, understanding the question/challenge/issue from each and every customer's point of view real-time, and then delivering a unique experience based on that customer's perspective – while drawing upon their tribal, experientially-based wisdom, problem-solving capabilities and insights – which are best delivered by a true customer service advocate Expert.
The human connection will almost certainly exist in the CX world. GigCX Experts have the ability to connect with customers in a way no other support offering can, based on their own experience and knowledge. Having used the products and services themselves, they've walked in the shoes of customers and have dealt with any frustrations or struggles. This makes them uniquely qualified to assist customers and show them the kind of empathy customers desire in a support representative.
Empathy and trust are very important now. Customer service is where companies and organizations meet their customers in the real world. And the world, at the moment, is quite an uncertain place. Customers need help beyond what they might have needed previously. The heightened sense of lack of certainty is where empathy really comes into play.
CX leaders must adapt to tap into the best talent
The way companies source talent has experienced a massive shift. Companies are no longer limited to who is in their immediate geographic area. They can now tap into a much broader pool of talent.
Are you getting the best and brightest people, or are you simply filling roles? This is the question that organizations are facing when looking to get new capabilities in their organizations.

Career journeys are becoming much more fluid as the relationship between companies and talent continues to evolve. In many top fields, we are starting to see the top tier of talent opt for more consulting and project-based engagements vs. engaging in a captive employment structure. Many companies are not able to adapt quickly enough to ensure that the talent's skills are continually evolving towards the future, and many organizations still work very inefficiently with endless meetings, emails, and other noncritical aspects that contractors can avoid.

The pandemic has started to address the location bias that organizations were facing, and we are in a moment where talent is driving change in the way companies think about geographical diversity and its benefits.
At the same time, work habits and preferences of individuals are changing, too. An increasing number of individuals would prefer to work in a "freelancer" fashion, including tapping into the gig economy way of working.
We see in our own research, in surveys, in roundtable discussions, and in questionnaires to the app-based workforce, that 70 to 80 percent of people are not just satisfied with working in the nontraditional way, but are hugely enthusiastic about gig work.

They are enthusiastic about it because of the flexibility and because of the ability to control their schedule. For example, they like the ability to work in one city and visit another city and continue having access to clients and income.

They also like the ability to look at how much money they want to make and jump on at particular times, work around their schedule, and be able to meet a particular financial goal. That sense of control and agency has revolutionized the role of work in their lives.
As companies continue to adapt to a changing workforce, GigCX presents a massive opportunity for CX leaders to tap into a global talent while aligning with the working needs of individuals.
The way we hire, manage, and lead the modern workforce has fundamentally changed, and CX leaders are quickly adapting. This includes looking at GigCX as a game changer that opens the window to distributed labor models and workforce structures while managing to the same performance standards and ultimately the bottom line.
Gig experts create a better customer experience
Business leaders now see the value of bringing in passionate people with specialized product knowledge to support customers. They also see the value in having people who can relate to customers and provide empathy in the customer experience.
In a report that we did with MIT Technology Review called Customer Experience in the Future of Work, 94% of the CX leaders that we spoke with said brand advocacy and specialized product knowledge will increase over the next couple of years. And the same percentage also said that they expect to hire more agents with emotional intelligence, listening and interpersonal skills.

And if you think about the future of GigCX, this is who GigCX workers are!

They have that specialized product knowledge. They're brand advocates. They want to listen and understand what the customer needs so they can solve that problem.

That's what they're all about.
GigCX Experts are able to fill that role better than anyone else because they've gone through many of the same experiences customers have. They don't need to be trained on it – t's inherent within them. That means they require a much shorter onboarding time period before beginning to support customers.
The magic sauce for me is the passion that you should be tapping into with your customers. If you've got a long-term customer who knows your product inside out and is prepared to help others navigate that product, and you are incentivizing them to be even more of an advocate, that's just an incredible combination of values that the marketing department and the community and the digital and the operations guys should be benefiting from together.
A GigCX platform simplifies and optimizes the process of connecting advocates with customers. The GigCX platform manages all of the complex technical aspects, including routing, matching, communication, quality, and rewards.
If you can create a platform that connects a consumer to those knowledgeable and passionate individuals and progress the two towards a speedy resolution and in a cost-effective manner that also addresses a workforce need within a business, that to me is nirvana. That's what the business needs. That's what the consumer needs.
GigCX offers greater operational agility and flex
For businesses that place a high value on customer service, being able to scale up or down and flex with customer support demands can be the difference between customer loyalty and customer abandonment.
Traditional customer service models aren't agile enough to adapt to sudden shifts in volume. Recruiting, training, and onboarding contact center staff to meet required service levels takes time. This makes responding to fast-moving market dynamics with traditional models very challenging, if not impossible.
Forecasting is becoming increasingly complex these days . . . We always recommend our clients to have flexibility because forecasting is not going to be 100% accurate. Even if you try, you have all the data in the world and you have all the right techniques . . . and that's where I think GigCX could play a really important role.
A GigCX crowd grows and shrinks in-line with demand, giving you access to a whole new level of flexibility. Experts have the freedom to work when they want, even while the business gets the extra help it needs.
I absolutely endorse GigCX. We as business owners and business leaders have to be flexible. Needs are changing, expectations are changing, times are changing. Businesses need to be able to staff up and staff down to bring in the right kind of expertise for the right situation, whether it's specifically GigCX for customer support, whether it's UpWork or Fiverr or other things or any other skills.

The world is going in this direction, but from the CX side, there are people who bring great expertise and they're all over the world.
It's nice that you can do it at low cost, but the most important reason for using GigCX is to slice into the resource pyramid and get flexibility with a human angle and quality.
Seasonal variances are also so much easier to handle with gig. Look at the holidays with Xbox. You've got this huge rush for about a three-month period, and it happens to coincide with the time where a lot of passionate gamers, maybe take vacations because of the holidays, and so they have some spare time, and they can hop in, answer a couple of questions, actually get paid for it, and it handles our rush, and we don't have to hire a whole bunch of advocates just for three months, who then become unemployed. So it's much better for everybody, really.
The benefits of outcome-based pricing with GigCX
Limitless clients using GigCX have found that its less expensive to provide world-class support using a GigCX model. There are several reasons why this is the case.
The first is the virtual elimination of training costs. Limitless uses your brand ambassadors as GigCX Experts. Aside from some knowledge verification and specific process training, your customers are already knowledgeable about your products and services and can be ready to start helping customers very quickly.
GigCX was wildly successful. We were much more cost-effective and much more successful from a customer perspective.
Another cost savings benefit comes from paying Experts for work provided. When a ticket is completed the GigCX Experts are compensated for that work. This gives Experts the ultimate flexibility related to when and how they work, and businesses don't have to worry about metrics like adherence or other productivity related metrics. Businesses automatically get 100% productivity.
Particularly in the macroeconomic state that we're in, cost will be something that everybody looks at. And it's not uncommon that some organizations view support as a cost center. One of the things that is going to be more important than ever is how do you use your support center, and how do you use that moment when your customers or members reach out, and how do you turn that from contact center into business insights. They don't contact you when things are great and say, 'Love you guys.' They contact you when something's wrong, and that's a moment of truth around your product or your brand. That's going to be a real differentiator: how do you think about the move from cost center to insight center, and then really strengthen your product.
GigCX Experts are located all over the world, and they often work from home. This cuts down on brick-and-mortar costs when compared to traditional contact centers.
There are a lot of benefits to organizations as well. We talked about the struggle to get talent and the need for that expertise. But I think it's also a really good way to have flexibility and to have scalability without growing the cost base. Looking at the cost base is something that organizations are really laser-focused on at the moment. The ability to maintain that quality of service, even grow that quality of service, without growing costs is a huge advantage.
Final thoughts
The customer experience (CX) industry continues to evolve with new technologies and ways of working. These create an opportunity for enterprises to advance all areas of the customer journey.
As GigCX continues to level up and mature in its ability to answer and resolve more complex inquiries, it is increasingly seen as a valuable part of the customer service model.
At the heart of the freelance economy are people that want to earn an income from doing the best job they can.
Want to learn more? Download the complete GigCX Report today, or contact our team of GigCX specialists.