Join Limitless
Our mission is to empower anyone on the planet to earn money for providing brilliant customer service for brands they love.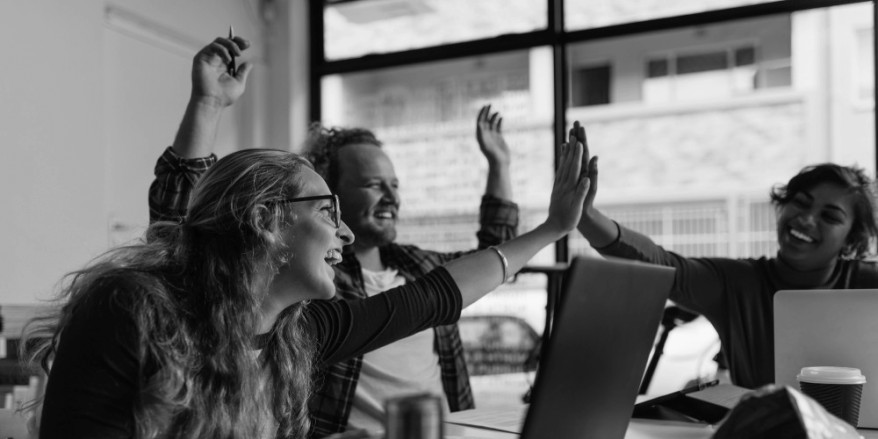 We're building the best user experiences in the world
Everything we do comes from the heart. We are open and straightforward. Together we can achieve great things. We're all about growth, but not just profit. We continue to learn and improve to make ourselves and our clients more successful. We're always looking to push ourselves to craft ingenious solutions. Everyone has the freedom to make a difference and be their best self. We don't have pointless processes – we keep things simple and move at a fast pace.
Open Positions
Testing for Marketing Agency purposes

Implementation Manager (Business Delivery Manager)

About

​Limitless are a multi-award winning global GigCX platform harnessed by the power of AI technology.

​We are transforming the way customer service is delivered by the world's biggest most exciting companies.

Our amazing clients include Microsoft, eBay, Zwift, Unilever and DAZN, amongst others.

Our advanced SmartCrowd technology platform utilises the gig-economy to enable organisations to harness expert product users to help live customers on demand.

The mission is to empower anyone on the planet to earn money for providing brilliant customer service for brands they love!


Ready to be part of our Limitless journey?

​

​The Role

In this exciting role, you will be accountable for the successful delivery of the company's project implementations and initiatives. This role will strengthen our Project Delivery team by overseeing several global projects, working with external and internal stakeholders and bringing to life delivery frameworks, with a boutique sentiment.

You will be responsible for delivering several global projects on time and ensuring they are within budget. You'll be committed to delivering project outcomes, whilst keeping the project and all related processes running smoothly at all times.

This position will involve working closely with the wider Operational, Client Services, Sales, Compliance and Technology teams to accomplish tasks and projects that are instrumental to the company's growth.

You will work with a team of Business Delivery Managers and Business Delivery Leads, so great communication and collaboration skills are essential. Once comfortable with the company's processes and our clients you will be given the opportunity to solely lead multiple client and internal projects.

Whilst a significant part of the role is to perform project management tasks such as project planning, monitoring and budgeting, you will also have the opportunity to be involved in a wide range of solution and delivery activities across the business.

We are looking for a proactive and solution orientated individual, with a demonstrable track record in delivery of tasks, successfully and on time.

As well has having fantastic reporting and commercial awareness skills, you will bring a laser level of focus and an analytical approach, constantly seeking to drive the quality of service for our clients and outcomes for ourselves.

​
Key Activities

Support the business across several global projects in the management of projects (setting up meetings, managing project plans, distributing meeting notes and following up on actions)
Manage multiple end-to end creative workflows, and proactively provide thoughtful solutions to address changes in timelines or feedback.
Work closely with the function on resource planning across business areas and overall cost of projects
Prepare project and action plans, including analysing risks and opportunities during the project
Responsible for ensuring successful completion of project setup whilst handing over the 'baton' to the Operations team
Attendance to project team meetings, internal and external, as required to support each project set up
Track project progress, ensuring the project team are working to the associated timelines
Assist the business function by regularly creating and updating project documentation and processes, including internal methodologies and framework tools
Proactive implementation of project tools, procedures, standards, and templates for internal and external use
Maintain compliance with all processes and policies of the Limitless Information Management System
Ensure compliance with Limitless Security Policies and Procedures whilst performing duties

Requirements

3+ years previous experience as an Implementation Lead, Project Manager, or similar role within a SaaS business
Great understanding of Project Management best practices Strong stakeholder management experience
Demonstrating meticulous attention to detail on reporting, briefs, and process documentation
Great organisation and time-management skills, with the ability to prioritise and work effectively under pressure
Excellent communicator at all levels – in written and verbal formats and presentations to audiences
Strong analytical and solution-oriented skillset
Proactive and solution orientated individual
Experience in a fast paced, dynamic organisation
Experience in a start-up or scale up (preferred)

Benefits

​25 days holiday a year (plus bank holidays)
Flexible working
Workplace Pension
Amazing city office in Cargo Works with café, cycle racks and showers
Regular team socials
Company events and parties

Limitless are proud to be an equal opportunities employer. We celebrate diversity and are committed to creating an inclusive work environment where all employees and applicants can flourish.
We're in the top 50 UK SaaS companies to work for
Based in the heart of London, less than 5 minutes walk from Waterloo station, we're a team of just over 50 people creating best in class customer experience.
Do you offer internships, work experience or placements?
Not right now. We're growing super fast and don't have the time we'd want to make it an amazing experience, but we'd love to in the future!
Do you keep past candidates' applications for future openings?
It's best to keep your eye on our careers page and submit a new application for any roles which you're interested in. Our system logs all the applications we receive, so we can keep candidates in mind for any other roles!
I saw a role recently but can't find it anymore, can I still apply?
If a role isn't on our website it means unfortunately we're no longer accepting applications for the position.
Do you have a graduate scheme?
We don't run a graduate scheme at the moment but some of our roles could be a great fit for those just out of university. Have a read through our job descriptions above to find out more!
Can I apply by email?
We don't accept email applications. If there's a role which interests you please submit an application via the relevant job description.
How do we use your data?
You can find all the information you need on how we store and process your data in our Candidate Privacy Notice.