PlayStation Wins Gold for Best Customer Engagement Initiative at Annual Stevie Awards
News |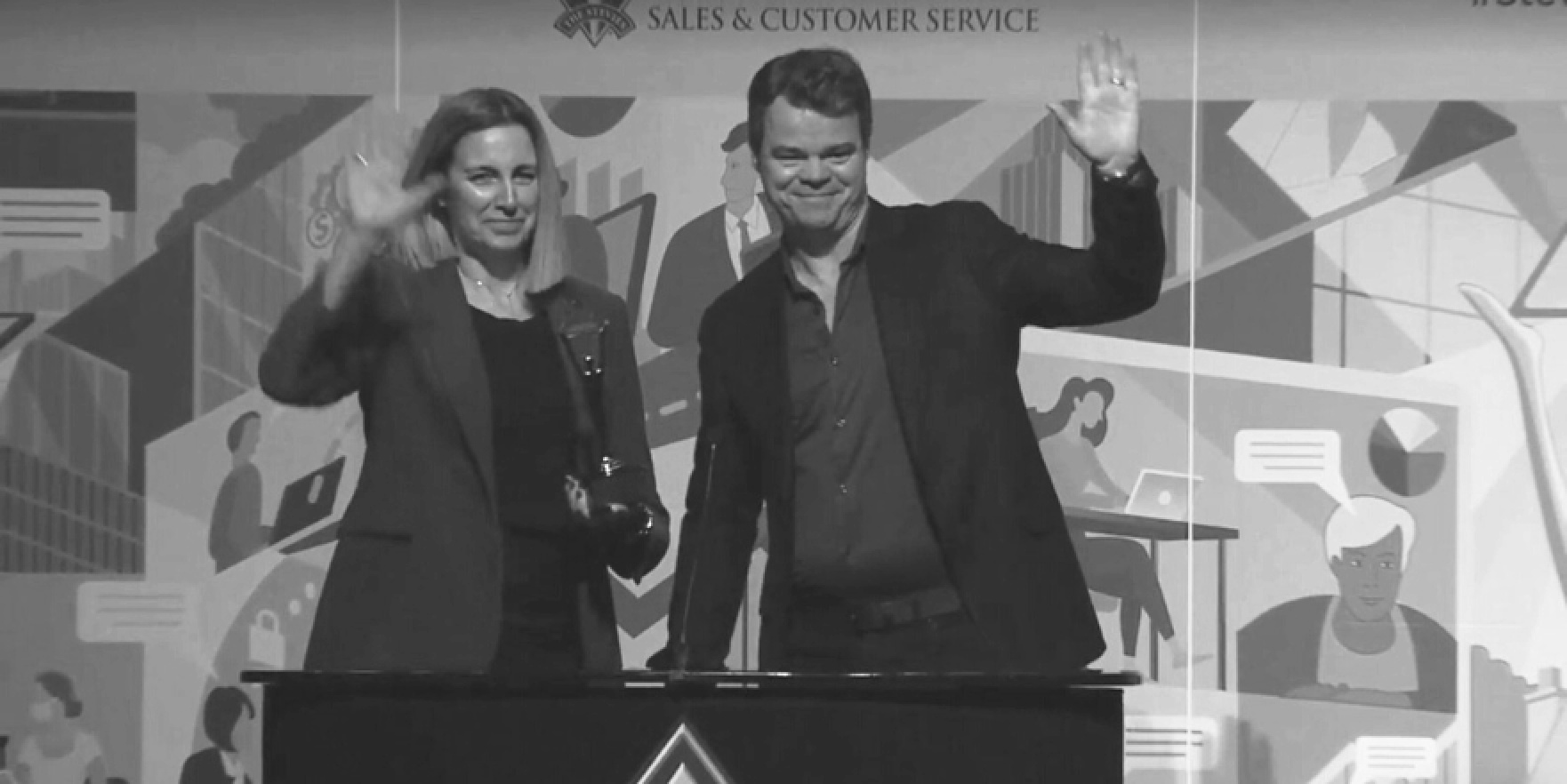 Last Friday at the 2023 Stevie Awards for Sales & Customer Service, we were thrilled to learn that Limitless Technology received a Gold commendation for the Best Customer Engagement Initiative for our implementation of GigCX with Sony PlayStation.
Congratulations to the Limitless team and to PlayStation for the successful implementation to improve flexibility, scale, and customer satisfaction scores globally.
As someone who is passionate about agile transformation, brand advocacy, crowdsourcing, customer experience, flexible working, and the future of work, I am especially excited to see the impact that GigCX has had on customer engagement, or, as Sony says, player engagement. By leveraging the power of the crowd, GigCX has enabled businesses like PlayStation to provide on-demand customer support that is agile, scalable, and highly effective.
Players supporting players is a revolution when it comes to support. PlayStation has a lot of different games and different types of games – more than 4000 on just the PlayStation®4 console. Most players don't play them all; there isn't time. The GigCX Platform brings in experts across games so that the proper expertise is available from the crowd. These aren't people hired to resolve password reset requests, although they do also help with account-level issues. These are people who love to play games. As such, they help other players from that perspective. They aren't just looking up an answer in a knowledge base and delivering that to customers. They know first-hand, for example, how hard Spiderman's final battle with Mister Negative is and how to help players beat the boss without ruining the challenge.
Every day we get to see Limitless GigCX transform organizations' customer experience. Organizations like Microsoft, eBay, Samsung, Unilever, Zwift and more have changed the way they interact with customers.
PlayStation has also changed how it views hiring. Let's face it, contact centers have never been a wonderful place to work. In the last few years, with the increase of job opportunities working from home, it has become increasingly difficult to hire people to work in contact centers, especially finding the right people in the increasingly complicated world we live in. The amount of known information is expanding exponentially without and within companies. Training people on that knowledge is more expensive than ever. GigCX cuts through that by finding the right people who are already knowledgeable in the required skills and knowledge.
The world is driving this change. As consumers interact with your organization on increasingly digital channels, they demand a human connection that not only resolves their issue, but also reassures them of the connection between them and your organization. And traditional contact centers are increasingly challenged to provide this.
PlayStation received this award, in part, based on its use of GigCX to source an agile crowd of knowledgeable players to help other players in need with optimized support. Across nearly 100 PlayStation®3, PlayStation4, and PlayStation®5 support pages, players can 'ask a player expert' to resolve their inquiry.
In February 2022, Limitless and PlayStation began working together to harness the knowledge of expert PlayStation players through the Limitless GigCX platform, delivering greater agility, a step change in quality, and lower support cost. Limitless and PlayStation have onboarded a globally sourced, agile crowd to support digital inquiries from customers anywhere in the world. This gaming know-how has resulted in the industry's best CSAT, including a reduction in repeat contacts. Also, PlayStation benefits from the massive flexibility and agility inherent in the GigCX model. Crowd size can be turned up and down based on inbound requests for help. GigCX cuts out the time it takes to find, hire, onboard, and train employees. Crowds can be formed very quickly.
The implementation of GigCX with PlayStation is a true testament to the power of collaboration and innovative thinking. By working together, the teams at Limitless and PlayStation were able to deploy a GigCX customer engagement crowd that not only improves customer satisfaction, but also empowers and enables remote PlayStation Players to work flexibly and help fellow players when they need it. This sets a new standard for what is possible when we use technology and human ingenuity to solve complex business challenges.
Using a model that works in today's world is smart business, and GigCX is the model that is best equipped to deliver agile customer service to a global customer base with the right resources the world over.
Our work with PlayStation has been extremely gratifying. I am looking forward to progressing the online child safety work we have been doing with PlayStation. As a father of two young boys, it is clear to me that we need to support parents as they limit and protect their children.
Congratulations once again to the teams at Limitless and PlayStation for their amazing work on this customer engagement initiative. I am excited about how this project will continue to evolve and inspire others to push the boundaries of what is possible using GigCX as part of their customer experience.
If you would like to learn more about GigCX, contact our team of experts and we would be happy to schedule some time to chat.
Roger Beadle
CEO, Limitless
Unlocking the passion of your customer through GigCX with Catherine Jensen VP Customer Experience, Sony PlayStation