GigCX goes beyond traditional KPIs
News |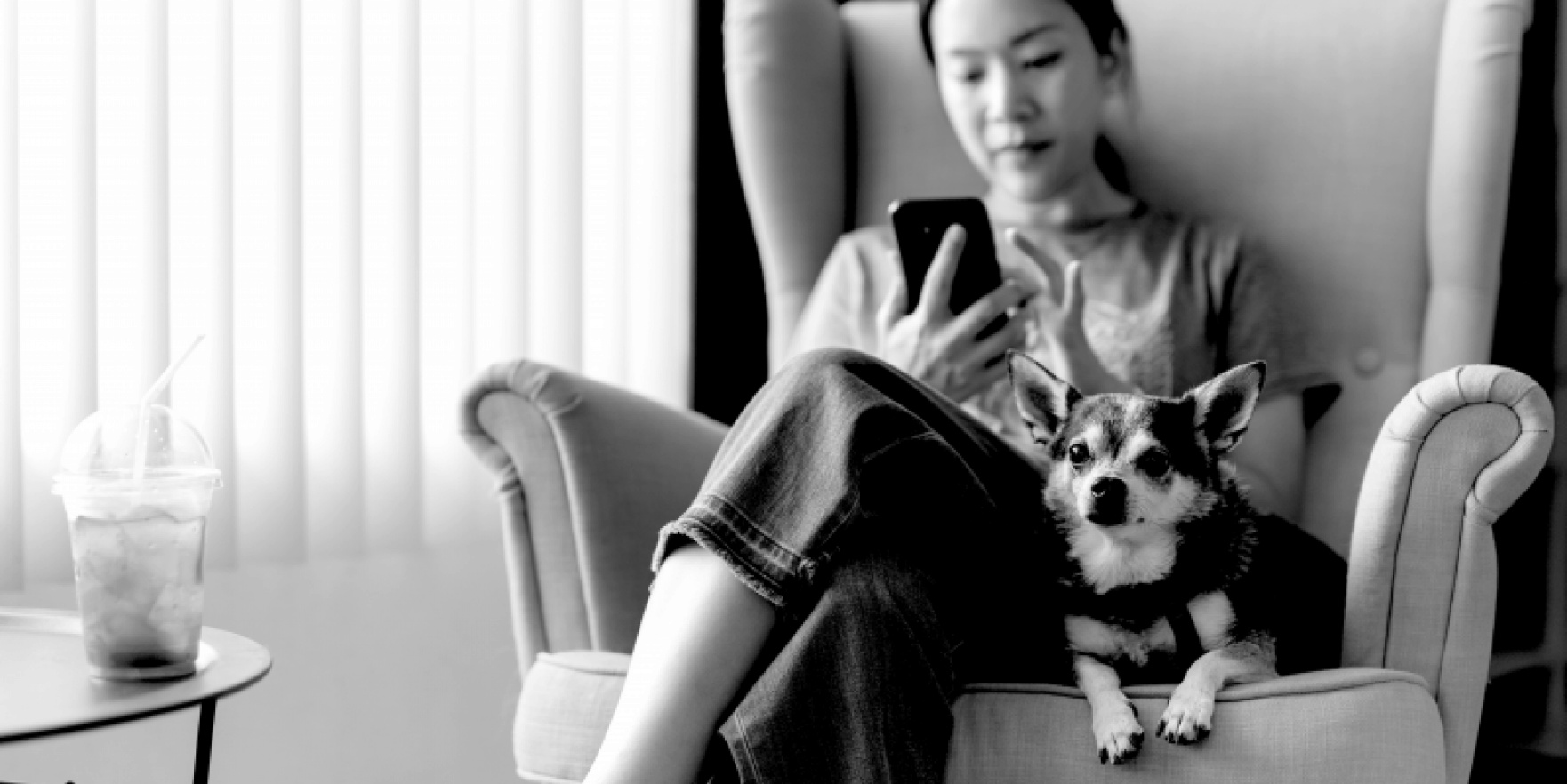 There's a reason why KPIs are called KPIs - the clue is literally in the name. Your KPIs tend to always be front and centre of your mind. They're in your brain during your weekly meeting with your team, they're directing your decisions whilst prioritising your workload, they've probably even popped up in your thoughts whilst you're in the bath. Simply put - they are the main reason you do a decent proportion of what you do whilst at work.
The Customer Service industry has a very clearly defined set of KPIs used by the majority of people working in it. Your performance in C-SAT, Average Response Times, Resolution Rate, Cost-to-Serve and more will drive much of what you do, however in an increasingly competitive landscape, it's important to differentiate beyond these standard measurements and your strategic customer service decisions should reflect this.
We recently released our first-ever Annual Gig Customer Service Report, which included in-depth interviews with CX leaders from global companies who had taken up Gig Customer Service (What is GigCX?). What surprised us most in these interviews, is that it was these "secondary benefits" that excited the respondents the most about their implementation of gig experts answering customer service queries. Here are some of the key benefits that the CX leaders we interviewed, were excited most about.
Trust and Loyalty
After our initial survey back in February, we went on to ask some further questions of our GigCX crowd specifically about COVID-19. The overall pattern showed that during lockdown where people have extra stresses to deal with, and were also experiencing less contact with other people, there was significantly extra demand for human empathy when seeking help. Meanwhile more and more organisations are moving their brands away from their impersonal corporate identities, and towards a more "human" touch, as customers react better to talking to an actual person rather than a logo.
One of the keys to creating a more "human" brand is, well, humans. AI chatbots will always have their place in the customer service industry, but a fellow brand lover is always likely to connect more with another customer with a problem, using their empathy and past experiences, than WALL-E the robot.
Marketing and customer service are the two main ways you communicate with your customers and prospects, and GigCX is an excellent way of ensuring your brand is shown to be more accessible in both. During this period of history defined by human disconnection, the ability to talk to actual people about actual things is more important than ever. This unique perspective and ability to empathise is key to improving customer satisfaction levels and can help improve Customer Lifetime Value - not just by keeping the customer happy, but also the Expert (who is also a customer).
Susan Caesar, Director of Customer Experience at Sage is seeing this happen already - "With GigCX, we can help Sage transform to a lifestyle brand which leverages the passion of its best customers to other customers."
Diversity and Inclusion
Unconscious bias is a huge issue in society today, with recent movements bringing this into sharper focus than ever. There are hundreds of studies proving unequivocally that finding a source of income is an extremely different experience for different people, with success rates and pay levels being dictated by factors such as gender, race, age and religion. We all need to work harder at removing these unconscious biases and GigCX can really help in this way. The acquiring of brand experts only judges people on two things - their love and knowledge of your brand. Meanwhile, the flexibility and remote nature of GigCX means people who previously couldn't have been considered for tasks of this type (maybe due to a disability or being a caregiver), can now very much be included - meaning you're able to dip into the talent and passion of a much larger pool of people.
The stats in our report plays this out, with our gig crowd being an extremely diverse bunch of people covering 21 countries, 6 continents, 42 different languages, a range of age profiles, educational and occupational backgrounds. It's this diversity that has really impressed Manish Makhijani (Global Consumer Insights Director for Unilever), with their Global Diversity Board being a key initiative. "GigCX can become a powerful agent of change by empowering people from all backgrounds, geographies, and genders to seek earning opportunities from the brands they love." Diversity and inclusion is a major part of our GoodGig principles which you can read about here.
Environmental Sustainability
The planet we live on is pretty important, for what I'd like to say are obvious reasons (we all live on it). That's why it's important we all do our bit to help the planet by keeping our businesses' as environmentally sustainable as possible. Contact centres can often be tricky to keep green, due to the high volume of electronic equipment they need and how many staff tend to work there. This power usage and volume of commuting staff is hard to get around as they're both fundamental to the purpose of the call centre.
GigCX however, has allowed the CX leaders we interviewed to lessen their dependence on physical call centres due to the flexible nature of the GigCX workforce. In fact, we calculated that based on typical contact centre metrics, 10,000 contacts answered via our platform equates to one contact centre seat. So you can quickly see how moving to the GigCX model will reduce your contact centre's impact on the environment - and actually put a number on that benefit.
Business Continuity
Finally, what COVID-19 has brought very harshly into focus is how capable organisations are at dealing with world changing events that require us to update the way we operate. Where the go to solution in the past for customer service was offshoring to another country - COVID-19 has shown it's a far from bulletproof strategy when that country is experiencing the same thing as your own. Whilst business continuity wouldn't normally be considered a KPI for your average customer service director - we can see why it'll take a brave one to ignore it as a consideration from now on.
During this pandemic, we've seen huge increases in the amount of questions going through our platform, driven by the secondary benefit of the flexibility that GigCX provides. This has meant that although contact centres were forced to close, our Experts were still able to work in the same way as they were before and even flex to account for the extra volume with no extra effort from the organisation's side. Although lockdown is already being eased in many countries around the world (next stop, the barbers), most CX experts believe many of the changes forced by it (both organisation and customer side) will be here to stay.
Keith Weed (former Unilever marketing chief, and WPP board director) commented in our report "Post this pandemic, the amount of online shopping will go down, but the amount of people who have now had an online experience will never go back - brands are going to have to think about how they engage with that." Aileen Allkins Former CVP Customer Service and Support, Microsoft added "If you were designing a call center today from scratch, how different would it be to a call center designed one year ago, or even a month ago? Due to COVID-19 pandemic, the way we're looking at customer service has changed forever. More businesses are looking to the gig economy - in fact, I estimate that by 2025, 20% of customer service will be "GigCX."
Looking beyond the KPIs
Where we would love to say that we are truly geniuses, and all of these secondary benefits were top of our mind when creating the concept of gig-based customer service, the truth is that some of these were even a (pleasant) surprise to us. What the Gig Customer Service Report has helped open our eyes to though, is that whilst GigCX is effective at helping you hit key targets - it's actually the above advantages that have often impressed the CX leaders the most by going above and beyond, in helping them deliver in other areas of the business.
If you're interested in hearing how GigCX can start to deliver for your organisation, get in touch and we can discuss how we can fit into your overall strategy!