A year in the explosive rise of GigCX: 12 highlights in 2020
News |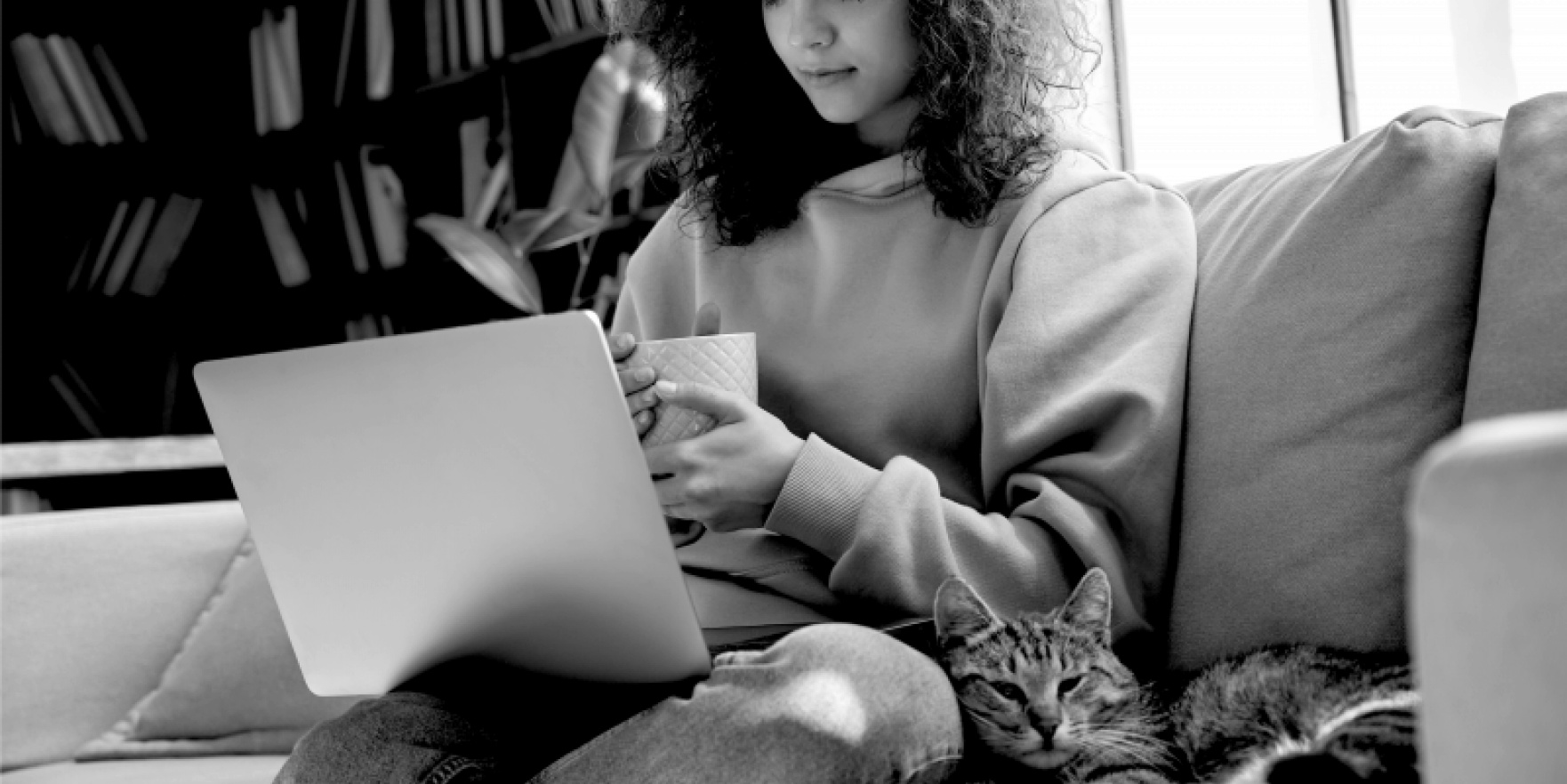 As 2020 began, we saw big changes and opportunities on the horizon. Little did we realise what was ahead, and the new demands we'd see for GigCX to help companies embrace a new way of working to foster the next generation of business growth, and to deliver better, more flexible, and agile customer service.
With the 12 days of Christmas set to be upon us come December 25th, it's tempting to count down the benefits of our true love, GigCX, but let's be honest: no one wants to hear about a pandemic in a pear tree this year.
Instead, let's do a one-off roundup of 12 of our topmost achievements surrounding how we (and our customers) went on to elevate and innovate with GigCX in 2020, and celebrate how far we've come. Cheers everyone - it's been a year to remember.
1) In February, Megan Neale talked GigCX and the climate on myCustomer. Do a Google search for "GigCX" and this is the very first search result that comes back. Can the Gig Economy Save Customer Service and the Climate? is still one of the best articles out there that describes not only the benefits of GigCX, but also its green potential. Read on to hear about how there's more depth to the gig-fueled sustainability conversation than meets the eye: the gig is helping to create a green working model that is sustainable from an environmental point of view, while also driving long term economic sustainability.
2) In April, Keith Weed & Roger Beadle featured in Campaign Magazine. Do you want to know why Keith Weed - the former Unilever marketing supremo now living the portfolio life as a WPP board director, charity non-exec, and angel investor - decided to back Limitless? Take a look at the article. He's also got some fascinating thoughts on the evolution of customer service and marketing.
3) Onto May, and we were delighted to release the world's first-ever Gig Customer Service report, created by us and business services consultancy; Ember Group. This was the first release of what will be an annual series that looks at the growth of GigCX and the pioneers and business benefits behind it.
The report looks at the explosive rise of GigCX in 2020. Between customers demanding more flexibility, and realisations driven by the COVID-19 pandemic, combined with rapidly changing working patterns and shortages of skills. It features insights from leading figures in the CX world including Aileen Allkins (CVP Customer Service and Support, Microsoft, 2016-2020), Sue Morris (Vice President, Global Support, GitHub part of Microsoft), and others. Stay tuned for the 2021 report, which is due out at the end of March!
4) As June began, Megan Neale and Roger Beadle featured in an interview where they discussed all things Limitless on Disruptive Live. Want to learn more about GigCX and how it works? Hear it from our co-founders!
5) July was the kickoff of one of our most successful blog and video series: The GigCX Myth Busting Series! By this point in the year, GigCX had gained unprecedented momentum, but that didn't mean that everyone in customer service understood its value yet. So, we began busting GigCX myths one at a time, starting with the worst offender: Myth 1: GigCX has not crossed the chasm and is still the realm of the early adopters.
6) As the summer rolled on, we were pleased to announce a few new customers. In August it was announced that eBay had partnered with Limitless to invite some of its top-ranked sellers to be part of a seller expert team. A pilot team of experts went live, answering queries from other sellers and offering coaching to improve their performance on the marketplace. The programme supports the thousands of new businesses that joined eBay during lockdown, up 256% on last year, while providing an extra income opportunity for the experts involved.
7) That same month, we were also pleased to announce another project, revealing that Limitless had partnered with Sun Basket to provide customer on customer support: Our GigCX platform put Sun Basket's loyal subscribers ("Experts") at the heart of its customer service function, helping to tackle attrition, cost, and resourcing issues. Sun Basket Experts, enrolled on the Limitless app, now respond to a variety of customer queries, including the delivery of meal kits, customising meal plans, and fitting subscription plans to family or individual needs. The success of the partnership has seen Limitless double its pool of Experts supporting Sun Basket customers while maintaining consistent CSAT scores of more than 80%. Hear from Sun Basket themselves here!
8) In September we released our latest round of research: Goodwill is Running out for Retail: In this study, we revealed that more than half of the public expects customer service to be "back to normal," despite disruption caused by COVID-19. 51% of 400 respondents surveyed felt that customer service should be back to normal efficiency and quality levels - compared to 75% who were prepared to make allowances for brands earlier in the year. The research came as brands began the countdown to the busiest shopping period of the year, beginning with Black Friday (November 27th) and Cyber Monday, (November 30th) as well as the peak Christmas 2020 holiday shopping season. Read more here.
9) That same month, Roger Beadle became a guest author in TechTarget Search Customer Experience. In Roger's piece, he talks about how the COVID-19 impact on in-person shopping experiences has changed customer service expectations; now companies must find ways to compete in e-commerce against Amazon and others.
10) As one the busiest months yet, September also saw Megan Neale feature in Authority Magazine in an extensive interview series Called Meet the Disruptors, where Megan explains in depth her career journey, as well as many of the unique principles upon which Limitless was founded.
11) In October, we released the GoodGig Charter: The release of the GoodGig Charter was a proud moment for us. Our crowd of Gig Experts are vital to what we do. This is why we pledge to always stick to the 8 convictions below:
Champion Diversity & Inclusivity: Everyone is welcome with no barriers to entry or bias.
Reward Fairly: Rewards are fair in each local market & paid in local currencies.
No Pressure: Experts have complete flexibility, no schedules, commitments or penalties.
Encourage Independence: Promote financial freedom from the platform through other earning opportunities.
Remove Barriers: Ensure there are no barriers to entry or exit from the platform such as costly investments.
Protect People: Protect Experts in each country through local gig-compliant Terms and Conditions.
Flexibility/Choice: Experts can see tasks before accepting, and leave for other Experts to complete and share the reward if necessary.
Save The Planet: Reduce contact centre carbon footprint.
12) Finally, later on that month, we were thrilled to have been announced as a finalist in not one but two categories - Best Customer Engagement Initiative and Most Effective Digital Customer Experience - in the European Contact Centre and Customer Service Awards (ECCCSAs.) The ECCCSAs are the longest-running and largest awards programme in the customer contact industry, and the awards are now in their twentieth year,
Beyond this, we're preparing some exciting new announcements, as well as our 2021 GigCX report and a January slot on the CX Files podcast for early next year. We wanted to take a moment to thank all our customers, partners, and CX influencers that have helped us make this year a success despite such an unpredictable business landscape, and of course our GigCX Experts, who are helping us to evolve the scope of GigCX every day. Thank you all - have a wonderful holiday season.