Myth: GigCX is only a stop-gap
Article |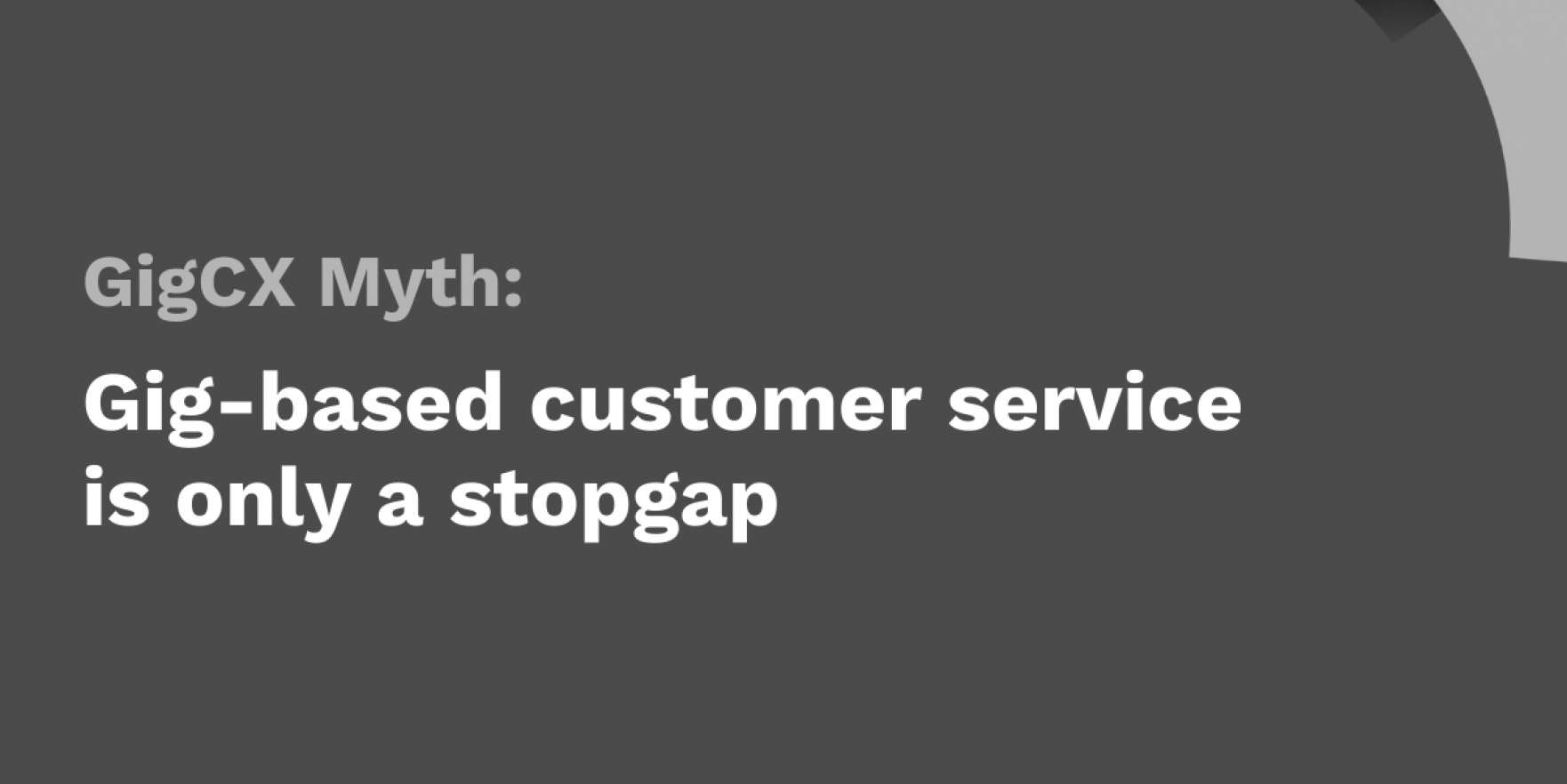 Welcome back to our myth-busting series around GigCX. This week, we're tackling the issue of GigCX being seen as a temporary measure only - a stopgap for when times are tough, like the current pandemic. But is this really the case? Let's take a look at how GigCX is a long-term strategy, not just a coping mechanism.
Remember, if you've not heard of GigCX before, click here for a short and snappy definition. And a reminder that if you want to check out last week's blog, where we discussed the difference between GigCX and crowdsourcing - click here!
This week's myth: Gig-based customer service is only a stopgap
Even when organizations see the benefits of having a gig-based CX team, they often only think of it in the short term. Business leaders can see it as only good for periods of high disruption and unpredictable peaks - such as seasonal busy periods, or the current Covid-19 pandemic. GigCX can (wrongly) be seen as a "safety net" rather than a valuable long-term business strategy that you want front of house
Why is this perception wrong? Well, 96% of respondents in our recent 2020 Gig Customer Service Report thought that customer experience is actually improved when receiving service from someone whom you know also uses the same products or services that you do. The report also shows that the majority of GigCX experts want to carry on performing tasks long-term and want more to handle right now.
Not only that, but it's become clear throughout COVID-19 that people who used to work in an office now expect a different work/life balance. If you're a CEO waiting for your call centers to re-open, you could be waiting a very long time. The majority of people now don't want to be chained to a desk five days a week for ten hours at a time; they want, and deserve, inbuilt flexibility in how they do their job.
Finally, it would be remiss of us to not point you towards the long-term benefits that many companies we are working with on their GigCX projects are seeing - not just short-term boosts, but long-term strategic improvements.
It's not only customers but also staff, other organizations, and the experts that are sending the same message. GigCX should be a long-term strategy - not just something that becomes irrelevant in less disrupted times.