11 CX experts share their views on GigCX
Article |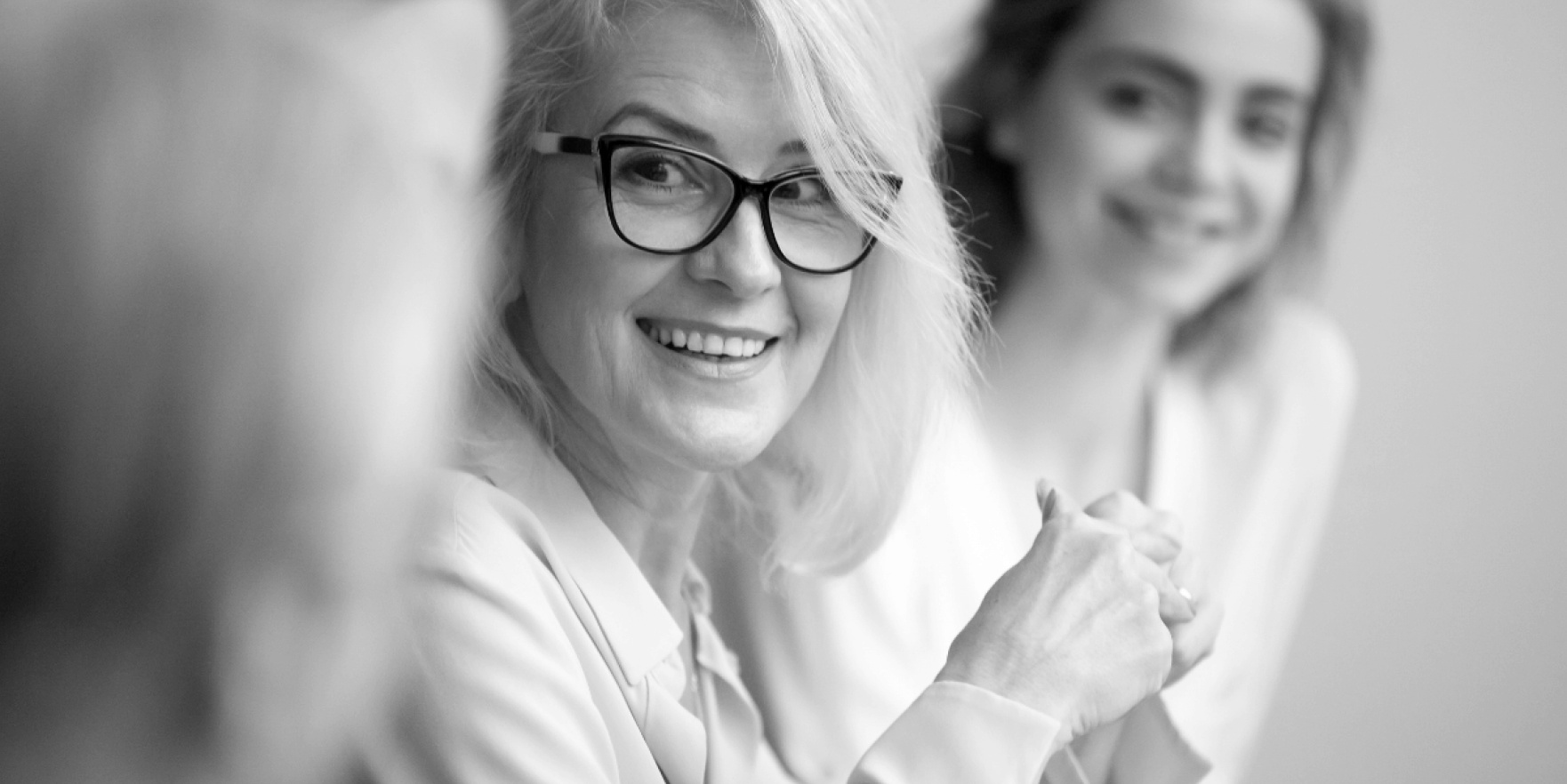 For our 2022 Gig Customer Experience (GigCX) Report, we wanted to get a pulse on the state of the GigCX industry.
To shed some light on the topic, we interviewed 15 CX industry analysts, experts and leaders to hear their views on GigCX and its impact on the CX industry.
Here's what they had to say.
More businesses and consumers are aware of GigCX
Before 2022, the concept of GigCX was new or unfamiliar to many CX leaders. But according to Merijn te Booij, EVP and GM Employee Engagement Solutions at Genesys, increasing demand for flexibility from employees and other CX struggles have driven businesses to look for alternative means to maintain high-quality support for their customers.
"There is more awareness of GigCX now, as compared to a year ago. It's a topic that is becoming more relevant as attrition has become more widespread and talent acquisition has become more complex.

"Interestingly, a year ago, most customers interacting with a GigCX expert may not have realized it, but they are becoming increasingly aware. The same way that companies are waking up to the humanity that gig expertise brings to the table versus the transactional volume they have traditionally measured against, customers are recognizing the value."
GigCX has moved to the forefront of these alternatives, with many CX leaders realizing the benefits of a crowdsourced approach to meet their customer service needs.
Confidence in GigCX is at an all-time high
As a proven model for delivering better customer experiences, it's no surprise more and more brands have confidence in GigCX as a means to improve the customer experience and add value to the business.
"As I've spoken to industry peers, I've seen the confidence level of GigCX go up. Leaders are realizing that it can be a long-term and sustainable part of the way that they think about their overall staffing and coverage plans. It's no longer a pilot or proof of concept: it's a concrete idea that companies are incorporating into the future of work."
A shift in work preferences has created demand for GigCX
People's preferences for work and their priorities have shifted in response to the alternative work models and work from home brought about by COVID. A large percentage of the population, due to a variety of reasons, doesn't want to go back to full-time employment at an employer's place of business.
"In one of our recent customer service employee surveys, we found that 80% of our team wanted to continue working at home or wanted some type of a hybrid model. They wanted to be able to come in for team meetings and be with their team, but didn't want the daily commute of two hours a day. It's a big deal to them, and we've fully embraced this. What remote working has allowed us to do is actually expand our workforce from a regional perspective. We can access a broader population of workers in order to meet our growth targets."
The desire for more flexibility has made it difficult for CX leaders to find, hire and retain qualified contact center agents.
"We're definitely seeing an issue surrounding pent up attrition. People are reflecting on their employment roles. Many want to stay, but perhaps go part-time. Or they are indicating that they want to be able to mix what they do with some personal projects, or go and do more philanthropic things to help what is happening in the Ukraine, for example. You can do that today with the technology available – there are any number of apps and websites that connect people with skill sets with people with needs. It's really changing people's mindsets about what they do, and how they want to do it."
The good news: GigCX can help relieve the increased hiring pressure being felt by many contact centers.
Companies need more empathy for frontline talent
The demands on customer service agents and GigCX Experts have increased as well, especially throughout the COVID pandemic. Isolation coupled with increases in query volume and more difficult customer interactions have generated new stresses for those on the frontlines helping customers.
"When it comes to CX delivery, it's important to look at how agents' jobs have changed, and what forces are driving those changes. Today, agents are getting a much higher volume of calls, and those calls are more difficult and challenging to deal with. People may have just lost their jobs, or homes, or may be struggling to pay their bills.

"For general inquiries, most people will use self-service or interact with a bot. But for difficult queries, people want to talk to people. It means agents are spending a lot of time handling difficult calls. We already know that call center employee churn is 30% on average in the first place, and much higher in some larger organizations. However, today, call centers are losing 5–10% more people on top of this.

"It's proof not only of the fact that it's a hard time for agents and they need as much empathy as customers, but also that companies need to look at what they can do to improve the employee experience, or to explore new models if they want to maintain consistent levels of support."
GigCX offers much more than simply cost-savings
The ability to meet customers at all points in the customer journey is what separates great businesses from good businesses. It's what allows businesses to create an incredible customer experience, which results in deeper, richer customer relationships over longer periods of time.
"When we began looking at GigCX a couple of years ago, it was only Limitless that was looking through the lens of the customer. Everyone else was looking at it just in terms of generating revenue, of P&L within the customer service business unit – they only cared about how much demand they were addressing as providers. You've got to understand the need of the consumer coming into the top end of the funnel. And how do you make it an effortless experience, focusing on experience and resolution?"
GigCX also opens an opportunity for companies to get even closer to their customers, to better understand what's working and what they can improve upon in the customer experience.
Diversity and inclusion are hallmarks of GigCX
GigCX enables businesses to promote diversity and inclusion in their CX operations. Because GigCX tasks can be completed from anywhere, this gives companies the ability to source talented individuals from around the world to help customers.
"Partners in large markets like ours can get vast teams of GigCX experts working with us, and within these, about 25 to 30% naturally come from a community of diversity and inclusion. They may belong to LGBT communities, minorities, or some have physical difficulties that limit them from in-office work.

"GigCX represents a significant opportunity for some of these people with physical difficulties. When you think about it, changing office infrastructure for people with physical disabilities may be complex and expensive, but with GigCX, these people can operate from home. It's a big opportunity to open up a whole new world of jobs and new talent. Think about those who may have hearing difficulties as well. We've got advisors who can use sign language and video calling functionality to speak to customers, which is a huge opportunity. There's a lot more that can be done to make customer service roles more inclusive for people who find it difficult to find jobs, and GigCX can play a growing role."
Everyone is welcome, with no barriers to entry or bias. It allows for people from all walks of life the opportunity to earn money helping the brands they know and love.
GigCX Experts genuinely love helping others
In our research, we found that 46% of Experts started doing GigCX because of the satisfaction it brings helping other people.
"GigCX … is completely accessible, and these experts are getting rewarded for the answers they are providing. There have always been people who get a genuine buzz out of helping other people, but now they are being compensated for that, and helping to improve the customer experience formally."
Roughly one-third (34%) of Experts said they do GigCX because they love the brands they represent.
"Our GigCX experts stay because they love the company and they love the product. They love being able to share what they've gained from the product with other customers. For most of them, the money is just a little supplementary income that is nice to have. One of our GigCX experts uses it as her travel fund; for another, I know that one of the things she likes about GigCX is that she gets immediate responses and sees the impact of her work instantly. It's a great mental life/work balance to strike because experts can help make a difference on a day-to-day basis."
GigCX Experts engage in ways agents can't
GigCX Experts provide real-world usage knowledge about brands' products and services, including the impact those products have in their day-to-day lives.
"Customers would prefer to take product advice from other customers over taking it from the enterprise itself. It's a similar concept to a peer who is helping you, or explaining something to you that you didn't yet know, in a very relatable way. I like to call it 'the conversation function,' and in most cases, it inspires a much longer conversation than what you may get if you ask an agent the answer to one simple question."
"There's a level of personalization they are getting about products when they learn about them from [fellow] users. With GigCX, there's that big advantage because you're tapping into a peer with product knowledge and expertise."
"We may begin to see companies use brand experts to evangelize their brand knowledge, to talk with customers about their use of the products and services in a conversational way, rather than as a customer service representative."
View the complete 2022 GigCX Report