Leveraging gig with dignity, with Dennis Pollett and David Creech
Podcast |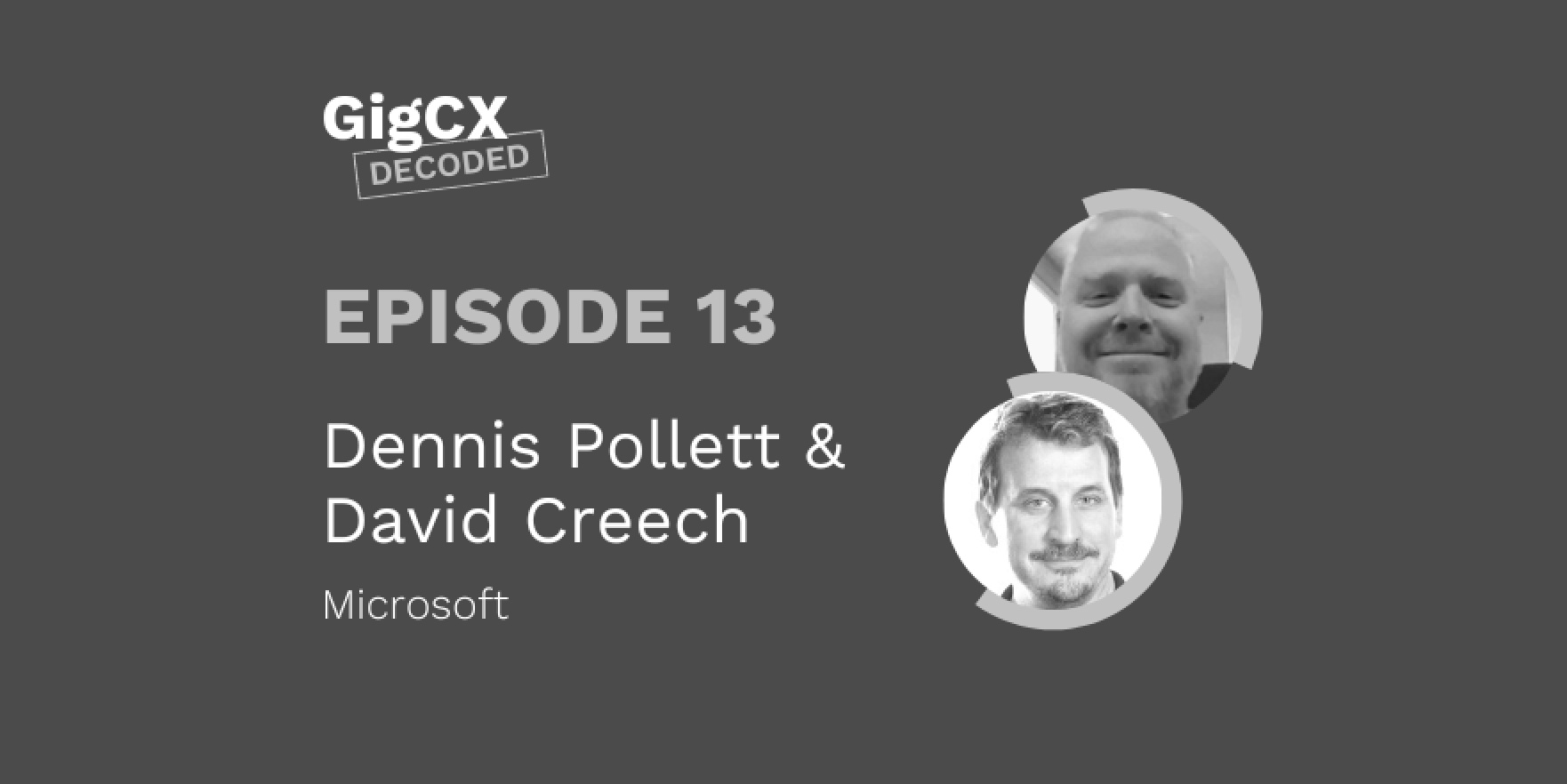 In this episode of the GigCX Decoded podcast, we speak with Dennis Pollett and David Creech from Microsoft.
Dennis is a Senior Product Manager at Microsoft. And David is the Community Support Planner for the Microsoft Answers Support Community.
In this interview, Dennis and David share the impact GigCX has had on the Microsoft Answers Support Community, including faster response times to community posts, higher customer satisfaction, and lower support costs.
The Microsoft community is one of the brand's key support channels. It has enormous amounts of customer volume, but before using GigCX, they couldn't scale fast enough to keep up with volume by hiring paid community advocates. Instead, they turned to GigCX to allow them to scale faster.
Dennis and David also spoke about the role AI and ChatGPT will play in CX, and how it may affect gig, potentially reducing the need for GigCX in terms of headcount, but also providing an opportunity for gig experts who may have less subject matter expertise to use AI to help customers.
They also shared their views on the perception gig has in the marketplace. Gig is not about corporations exploiting workers. It's about giving people ownership over what they choose to do at any given moment of the day. It's about giving people power over their work life that they likely wouldn't have in a traditional work environment.
Finally, they shared how organizations can approach bringing GigCX into their service environment, including the importance of first identifying what problem you're trying to solve with GigCX, and being very clear about the quality of service you expect to see from gig experts.