Meet Samuel, GigCX Expert for PlayStation
Article |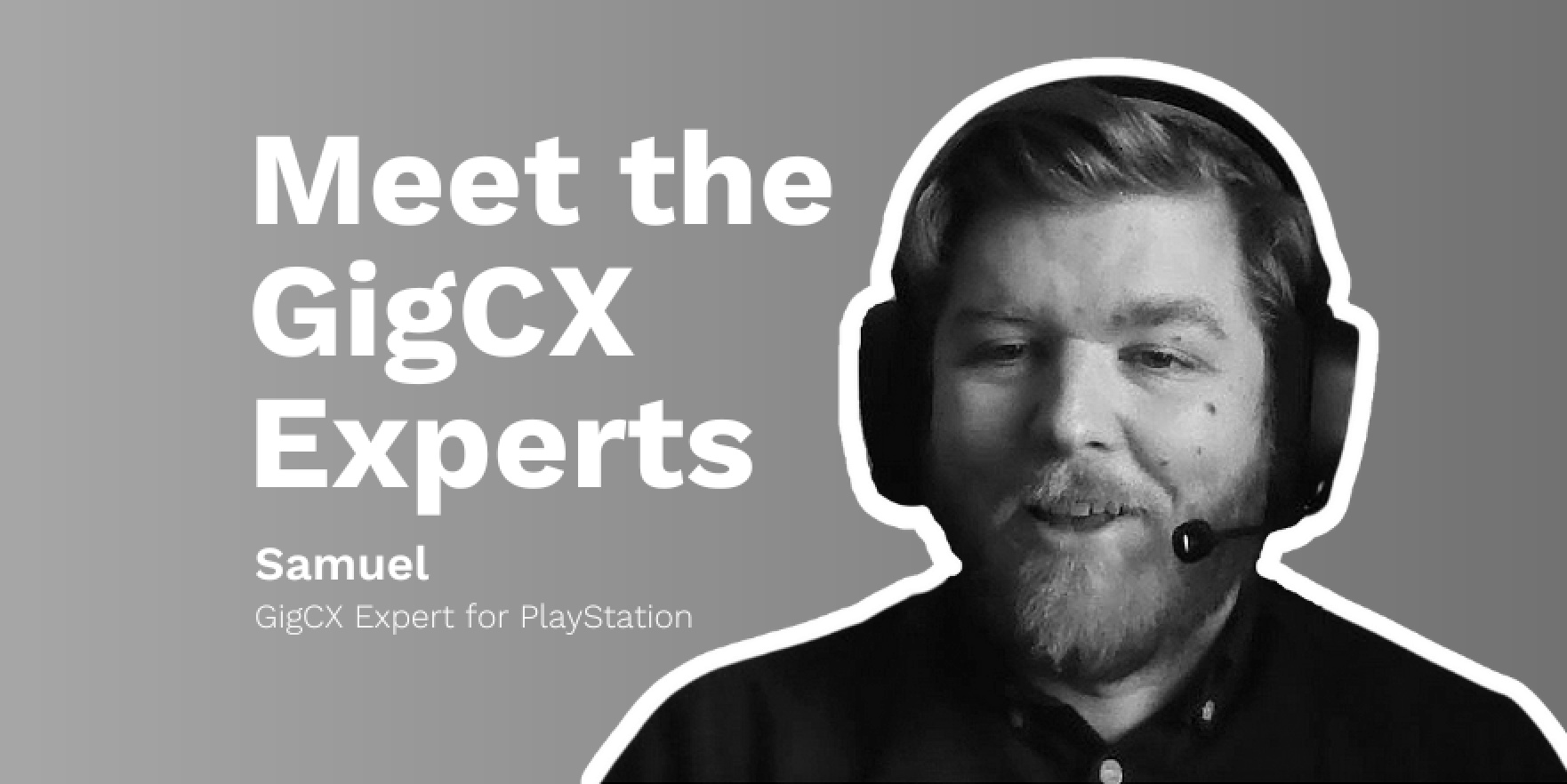 Share to:
Ever wondered just how our Experts gig? You've come to the right place.
In this series, we go behind the scenes with our Experts from across the globe to uncover the inside scoop of their day-to-day experiences, what they like about their role, how they spend their earnings, and much more.
This week, we spoke to Samuel from Canada about his experience as a PlayStation Expert. Let's hear what he had to say.
Tell us a bit about yourself.
Hello, my name is Samuel. I am from England, but I live with my wife in Canada. I teach English online and have been an ESL teacher for over 10 years.
I love pop culture: movies, music, video games and reading. I love going outside for hikes, especially in the snow, and then relaxing at home in front of a good movie, with an engaging video game, or a gripping book.
What brands do you represent on Limitless? What do you love about the brand?
I answer questions for Sony PlayStation. I have been a PlayStation user since the PS1 and have owned all their consoles. I really like Sony exclusive games and have been playing them for years. With the next generation console, the PS5, they have really pushed the boundary in terms of graphics and performance.
What do you love about being a PlayStation Expert on Limitless?
I like being an expert because I want other users to have the same experience with PlayStation as I do, and that means being able to access all of their content and troubleshoot any issue they may have. Being a gamer myself, solving a customer's issue is like solving a puzzle – it's rewarding and addictive. Finding the correct fix and knowing that you helped someone in the process is a great feeling.
What help and support do you provide gamers as a PlayStation Expert?
I recently helped this customer from Spain who was setting up his PlayStation. He had purchased it for the first time for his son for Christmas. They went through all the games in the classic catalog that came with the console itself, and he wanted to buy the latest God of War game on the PSN store. So being that he had never used the PlayStation interface before because he was always on Xbox, he didn't know how to do it. So I walked him through it, told him how to add payment details on the site, told him how to top up his wallet, and how to buy the game. He then asked me which version he should buy. Should he buy the standard version? Should he buy the deluxe version? I told him that he should try the standard version first, see if he likes it, and then move on to the DLC or the extra content that he could buy, maybe later, when he's satisfied with the game.
How are you planning to spend your earnings?
With the recent inflation and economic crisis, it's always nice to get a bit of extra income. Most of my Limitless income will go towards utilities, but there will be some left over to finance my hobbies. I could take my wife out to the cinema, buy that new game I have been holding out for, or be able to afford a day pass at my local skill hill.