Introducing the GigCX Decoded Podcast
Podcast |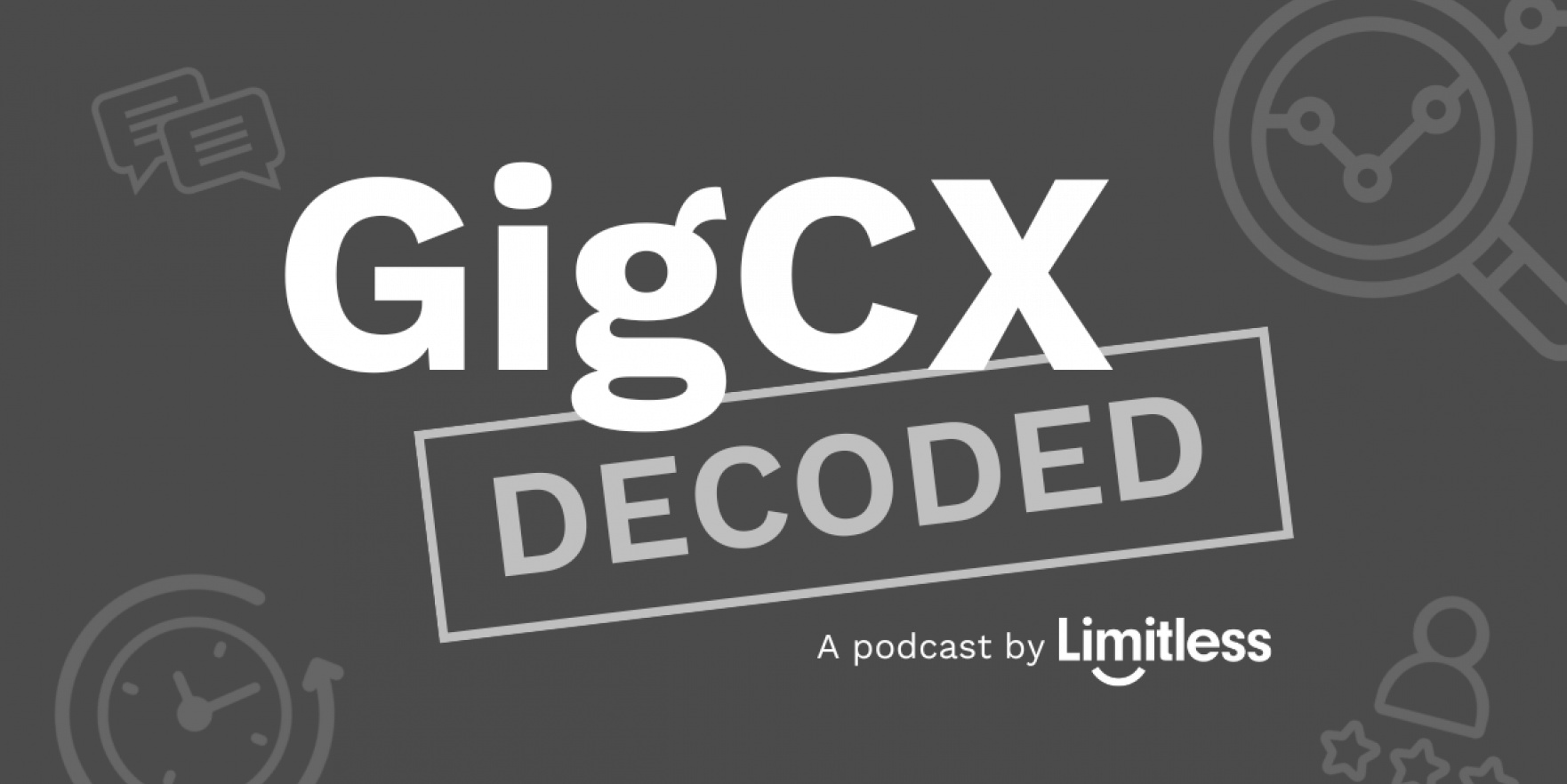 Want to learn more about GigCX and discover where it's a good fit for your brand?
We're excited to introduce you to our new podcast – GigCX Decoded – the world's only podcast focused solely on GigCX and how it's reshaping the CX industry.
Each episode features a lively discussion with CX leaders at the forefront of GigCX. You'll learn about key trends in the GigCX industry, the impact it's having on the customer experience, and success stories from the brands leveraging its power today.
To give the podcast a proper launch, we've just released the first three episodes of the show!
Episode 1 - Highlights from the 2022 GigCX Report, with Roger Beadle and Megan Neale
In our first episode, you'll hear from the founders of Limitless, Roger Beadle and Megan Neale. They share how GigCX has emerged as a disruptive, innovative advancement in the CX and contact center industries, as well as how Limitless has been at the forefront of its emergence.
Episode 2 - GigCX is evolving the CX industry, with Chad McDaniel
In episode 2, you'll hear from Chad McDaniel, president and co-founder of Execs In The Know. Chad shares how the appetite for GigCX is changing in the CX industry, how consumer preferences are skewing toward peer-to-peer support, and why GigCX is making the CX industry better.
Episode 3 - Creating a frictionless customer experience using GigCX, with Merijn te Booij
Finally, in episode 3, you'll hear from Merijn te Booij, EVP and GM Employee Engagement Solutions at Genesys. Merijn shares how Gig Experts fit into a CX operation to create a frictionless customer experience, as well as how the "Conversation Function" associated with GigCX is critical to a successful CX operation.