Adopting a gig mindset in your organization, with Paul Estes
Podcast |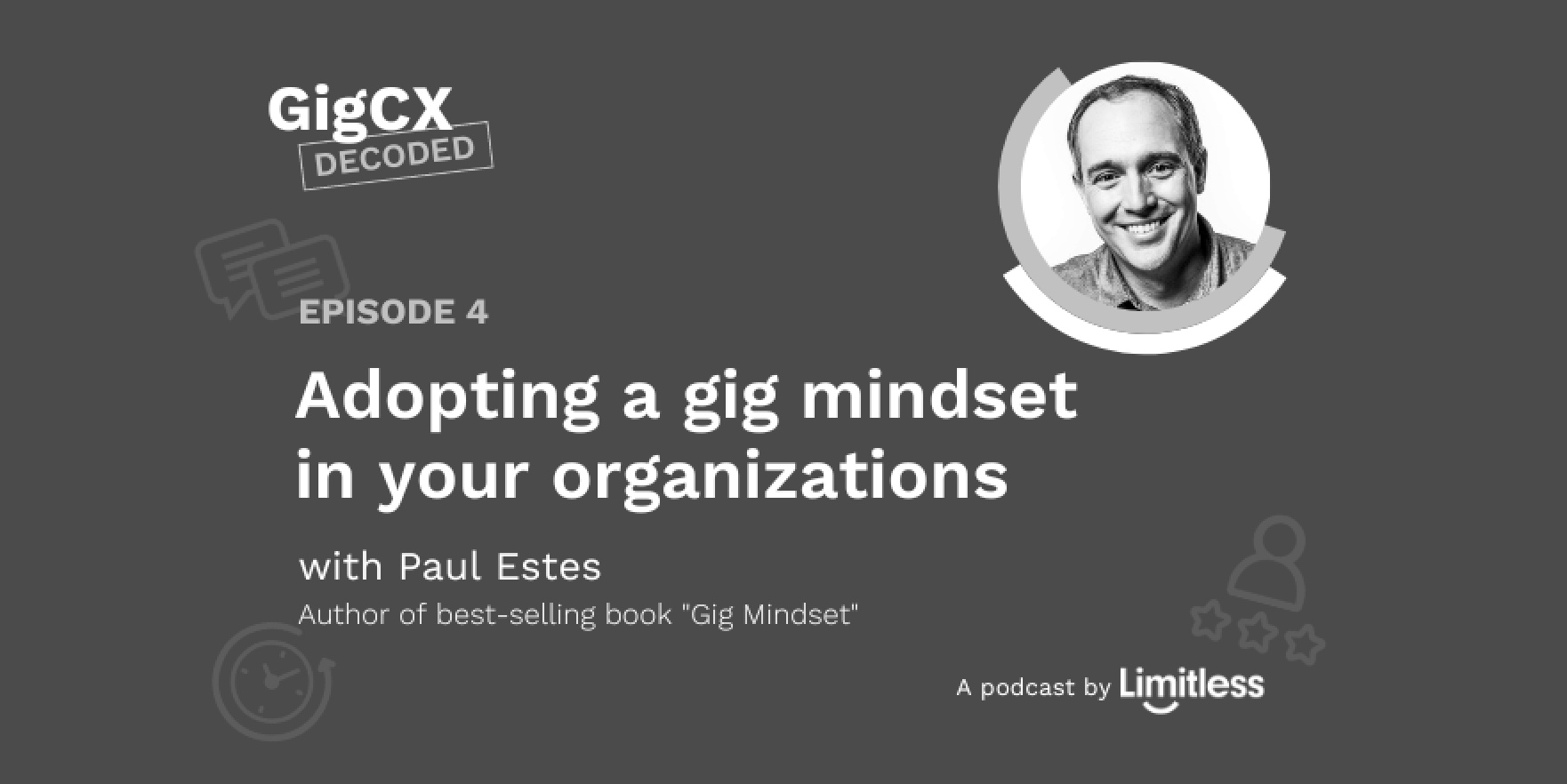 In this episode, we speak with Paul Estes, author of the best-selling book, Gig Mindset. He has spent over 20 years driving innovation in fast-moving leadership roles at Microsoft, Amazon and Dell.
Each week, Paul provides insights and perspective to over 100,000 readers of his weekly LinkedIn newsletter, and he frequently shares his insights as a contributor in Fast Company, TechCrunch, and Forbes, as well as a keynote speaker and panelist at events around the world.
In this interview, Paul shares his views on the rise of the independent worker and the desire of employees for more flexibility and autonomy.
He sheds light on why brands should adopt a gig mindset, how they should navigate implementing it in their organizations, and how brands should approach working with the gig community.
Episode 4: Adopting a gig mindset in your organization, with Paul Estes