Meet Ian, GigCX Expert for Dell
Article |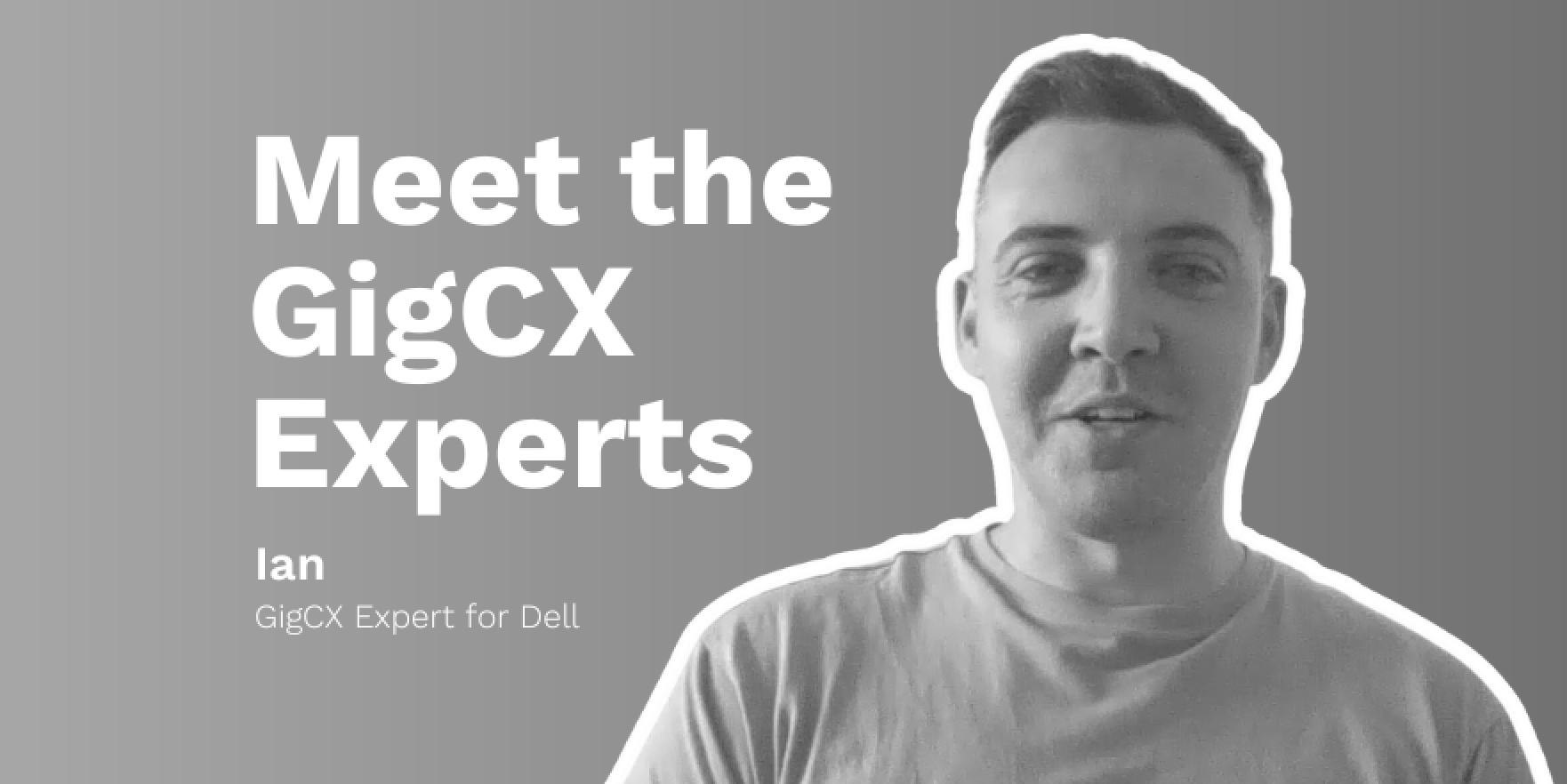 Ever wondered just how our Experts gig? You've come to the right place.
In this series, we go behind the scenes with our Experts from across the globe to uncover the inside scoop of their day-to-day experiences, what they like about their role, how they spend their earnings, and much more.
This week, we spoke to Ian from the U.K. about his experience as a Dell Expert. Let's hear what he had to say.
Tell us a bit about yourself.
My name is Ian. I'm from Newcastle in the U.K., and during the working week you'll find me working as a software tester for a technology company. I've done that for the last 10 years, but during the weekend, I quite enjoy going running, paddleboarding, and I also enjoy long walks with my girlfriend and our puppy Chester, who's a 7-month-old Cockapoo. He's got lots of energy to keep us busy. I also enjoy watching sports, and particularly enjoy watching football and supporting my football team, Newcastle United.
What brands do you represent on Limitless? What do you love about the brand?
I'm a brand expert for Dell. What I love about Dell is their products. I've actually had them since I was really young. I remember my first desktop being a Dell dimension 3600, which I got for Christmas.
What I love about them is the ability to customize them when you order them. I love the products themselves when they arrive. If something does go wrong, you know the aftercare support is going to be brilliant, whether that is somebody coming out visiting you, whether you get the part sent you, or whether you have to send it off for repair. And I find that they keep you well informed, but also the support side from a technical point of view is always of really high quality.
What do you love about being an Expert on Limitless?
One of the things I enjoy most about being a Dell expert is probably the variety of questions that come in. You really do get a wide range, some of which you'll know the answer to straight away, but it's always fun when you get those more tricky ones and you've got to really challenge that knowledge that you have of Dell products to be able to get the best answer for the customer and ultimately the right one.
I also enjoy the feedback you get from the customer. Often they're equally as thrilled that you've been able to help them and really do share that and let you know how thankful they are. So that's always nice.
Another thing I enjoy is the freedom to do it in your own time. I'll often drop in and out and answer questions throughout the day, but it's nice to be able to manage that yourself and not be required to do it.
What help and support do you provide as an Expert?
I tend to answer the most questions during the evenings. So round about 8:00 at night I'll log in and have a look to see what questions are there. And I've got the app on my phone as well so I get a notification if a new question becomes available and I can just log in and take a look.
How are you planning to spend your earnings?
Well, I've got a new Cockapoo puppy, so he'll certainly be getting some dog treats. And I'm looking to go on holiday at some point in the future, so I'll be saving up some spending money for that.
Learn more about GigCX Experts