Highlights from the 2022 GigCX Report, with Roger Beadle and Megan Neale
Podcast |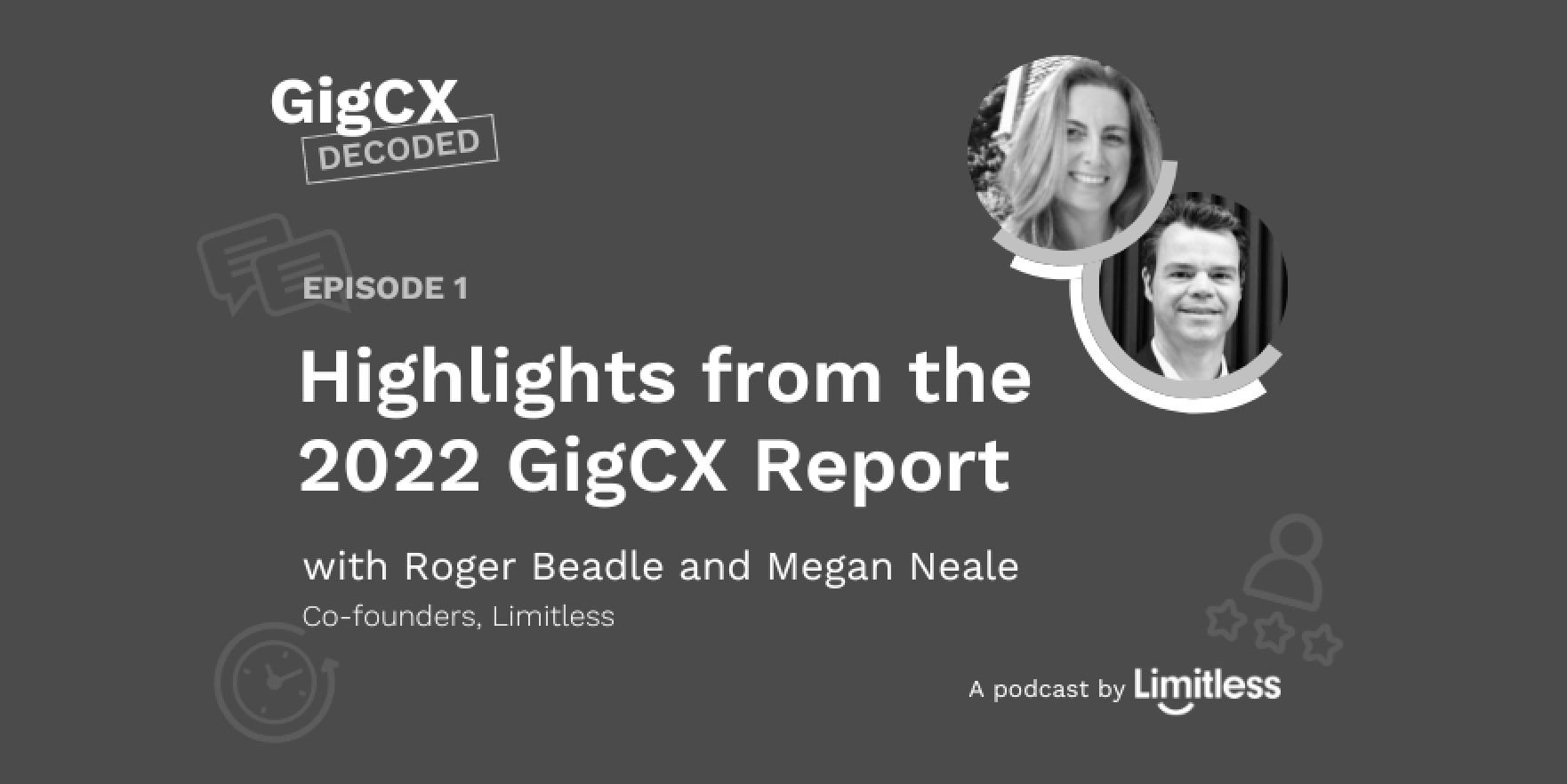 In the inaugural episode of the GigCX Decoded podcast, we dive into the 2022 GigCX Report and discuss the key takeaways from the findings of the research.
Roger Beadle, CEO and co-founder of Limitless, and Megan Neale, COI and co-founder of Limitless, share why they started Limitless and the Gig for Customer Experience (GigCX) phenomenon.
They share why CX leaders should care about GigCX, what's driving organizations to adopt this new agile CX model, and the massive benefits it offers companies and organizations.
Episode 1: Highlights from the 2022 GigCX Report, with Roger Beadle and Megan Neale