Experience Management within a GigCX Model, with Aimee Lucas
Podcast |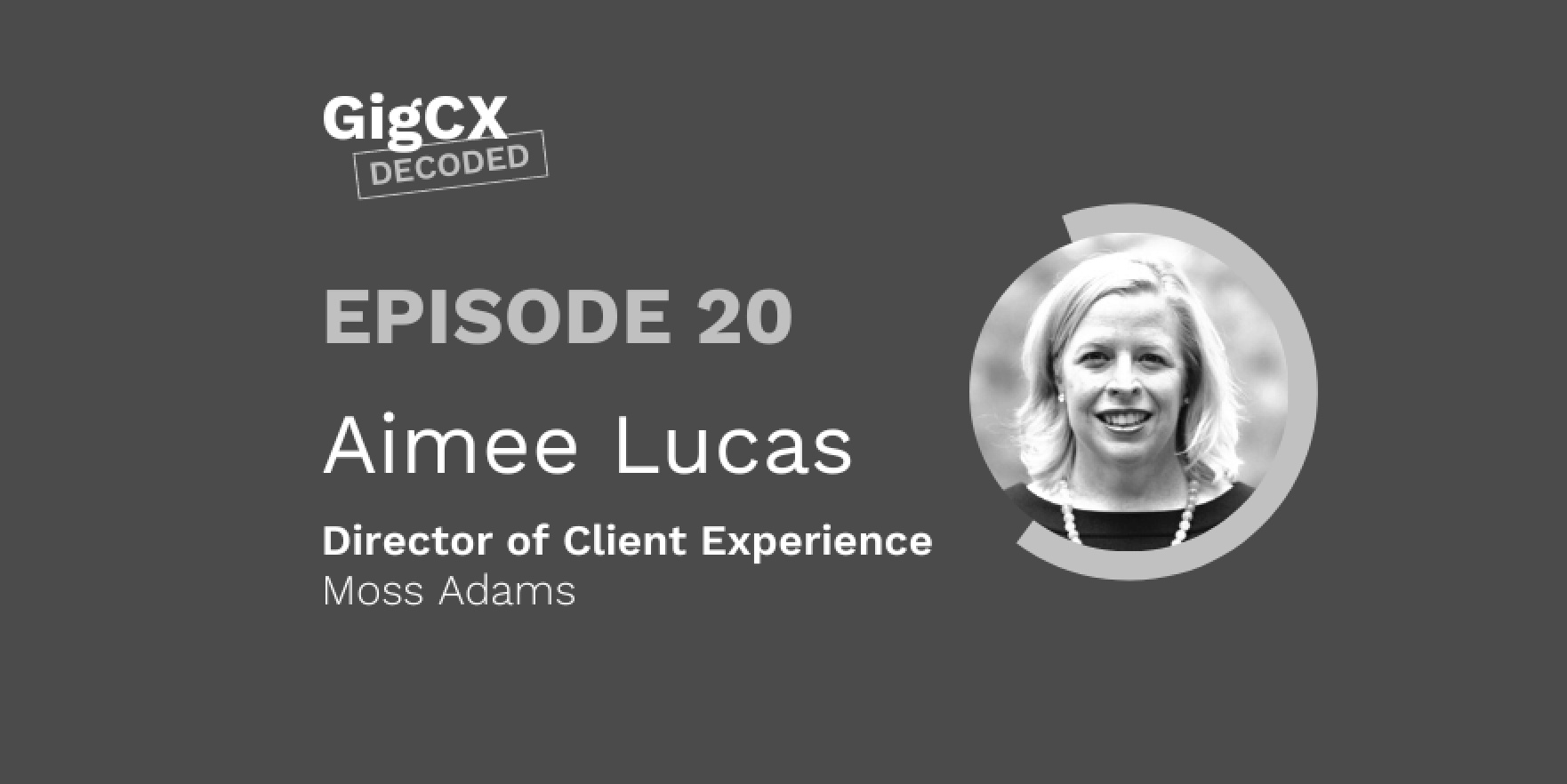 In this episode of the GigCX Decoded podcast, we speak with Aimee Lucas, Director of Client Experience at Moss Adams.
Aimee has over two decades of experience improving service delivery and transforming customer experiences through employee engagement and customer-centric process improvement initiatives.
She is an experienced global public speaker and trainer, and regularly writes on a variety of experience management topics on LinkedIn, CustomerThink, CXPA blog, and XM Institute blog.
In this interview, Aimee shares what Experience Management is, how it differs from CX, and how organizations can leverage it to improve the overall customer experience.
She also shares her view how how Experience Management fits into the GigCX model, and how companies can activate promoters to become active participants in the customer journey.
She highlights several benefits of leveraging brand advocates in a GigCX model, including, gaining amazing learning opportunities from your most loyal customer advocates.
Finally, she shares why it's important for companies to be thinking about how they can bring to brand advocates the information they need so they can demonstrate the right behaviors to create more customers like them. This includes helping them feel valued and important, preparing them appropriately to handle various customer service situations, and rewarding them fairly for the work they do.