Solving unpredictable contact volumes with GigCX, featuring Vinay Gupta and Dr. Julian Raabe
Podcast |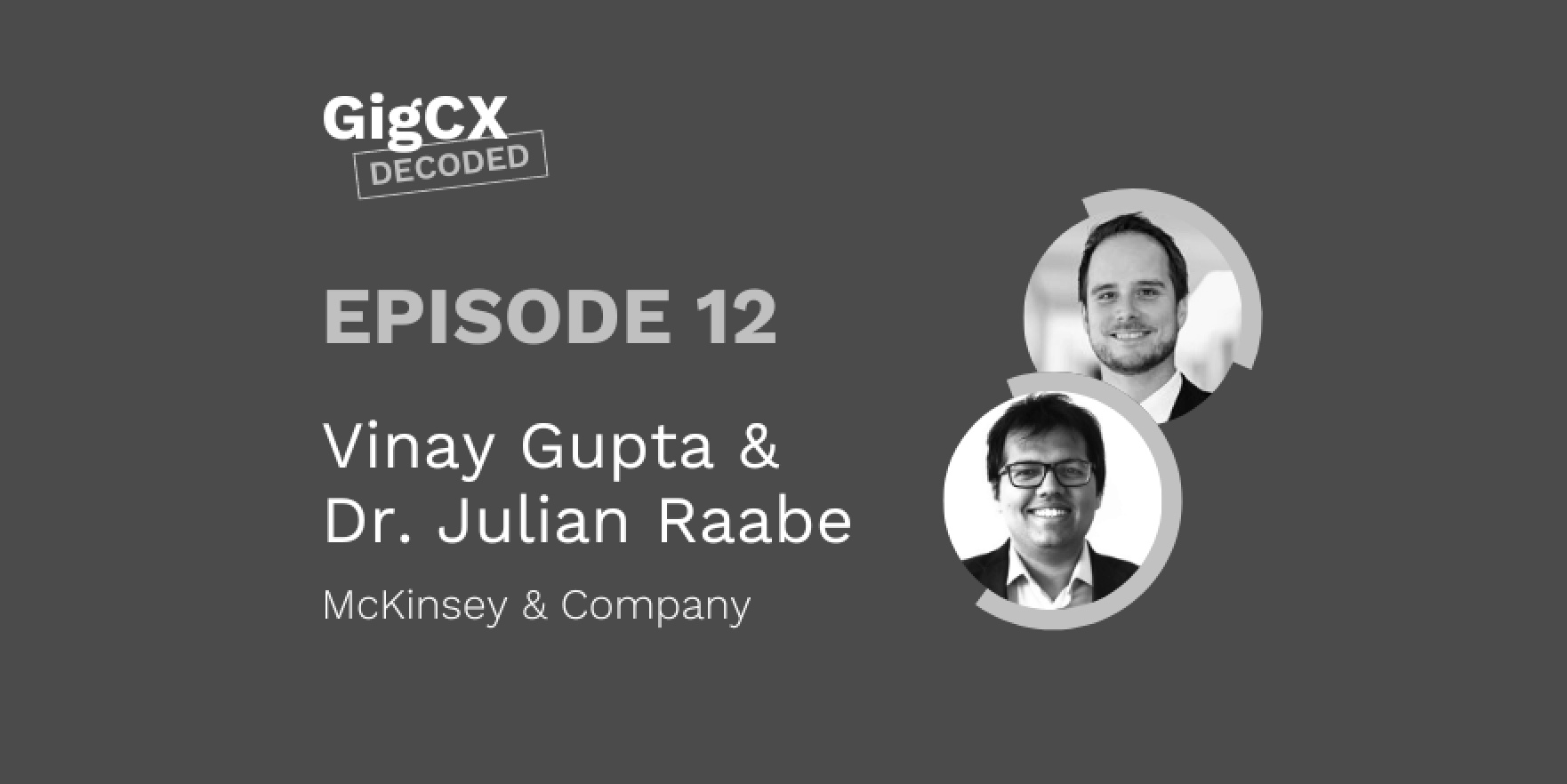 In this episode of the GigCX Decoded podcast, we speak with Vinay Gupta and Dr. Julian Raabe of McKinsey & Company.
Gupta is a Senior Knowledge Expert at McKinsey & Company, with more than a decade of experience in contact center, advanced analytics and back office processes.
Raabe is a partner at McKinsey & Company, and leads McKinsey's customer care, e-care, and digital care work in Europe, the Middle East and Africa. He advises leading technology, telecommunications, internet, and media companies to shape their customer-interaction strategies and foster customer engagement while capturing growth opportunities in the converging digital world.
Both were contributors to McKinsey's 2021 report: An on-demand revolution in customer-experience operations?
In this interview, Vinay and Julian share CX trends, the benefits of a GigCX model, including flexibility, best practices for organizations looking to implement a GigCX model, and more.