Setting yourself up for success with GigCX, with Jackie Craver
Podcast |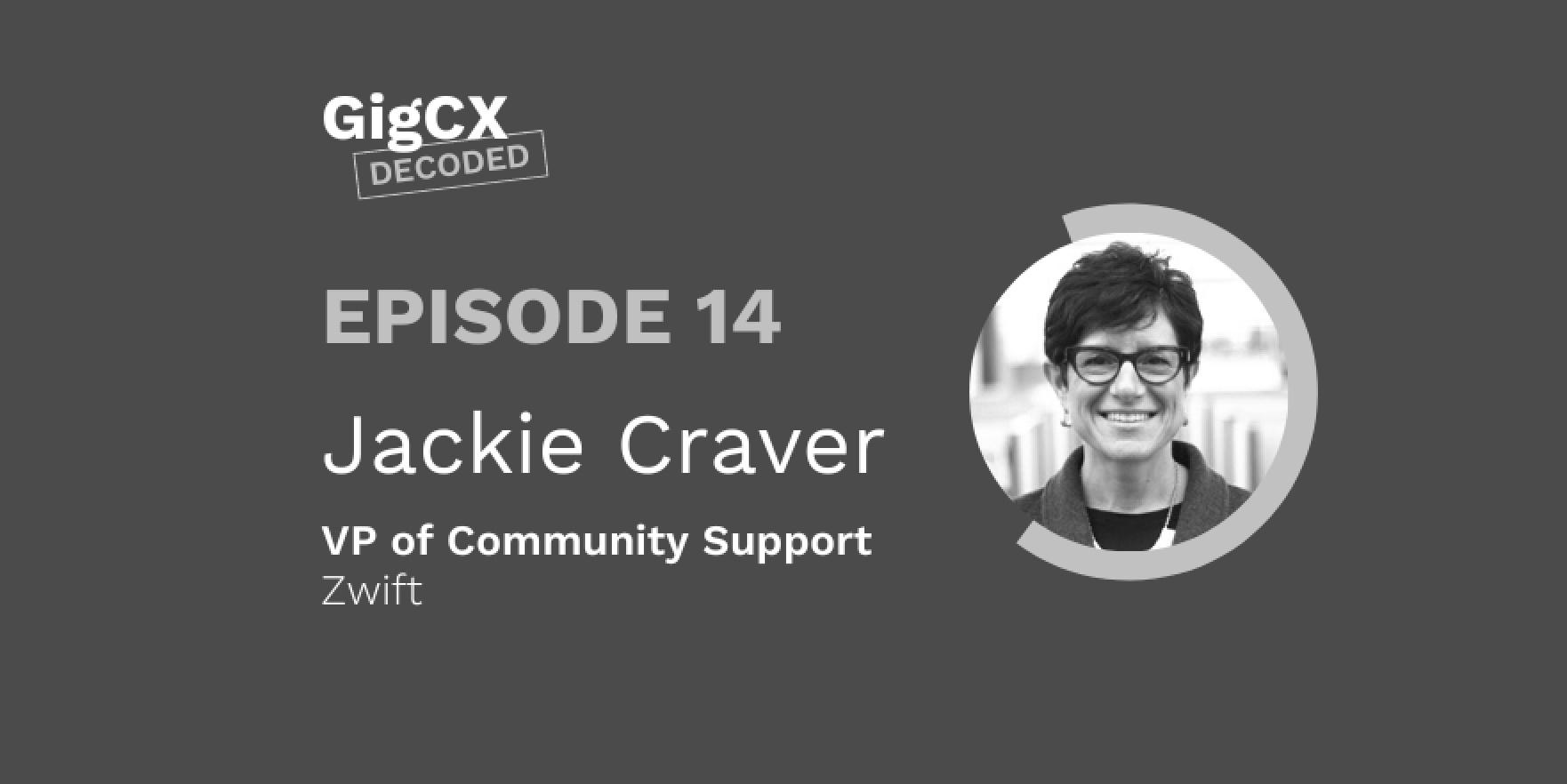 In this episode of the GigCX Decoded podcast, we speak with Jackie Craver, Vice President of Community Support at Zwift.
Jackie is a senior leader with extensive operations experience and reputation for building and developing high-performing teams. She's a change champion and is considered a highly creative visionary.
In this interview, Jackie shares how Zwift's explosive growth and the need to scale quickly led the brand to choose to use GigCX in its customer service organization.
She emphasizes the importance of overcoming the mental leap to embrace a new way of doing things, and how to develop confidence within the organization that GigCX will benefit the brand.
Jackie also shares the incredible business results Zwift has experienced by implementing GigCX, and how it views the future of GigCX in its organization.
Finally, she shares advice for other CX leaders considering GigCX, including ways to start small, gain small wins, and build confidence among business leaders.