Limitless shortlisted at the European Contact Centre and Customer Service Awards
News |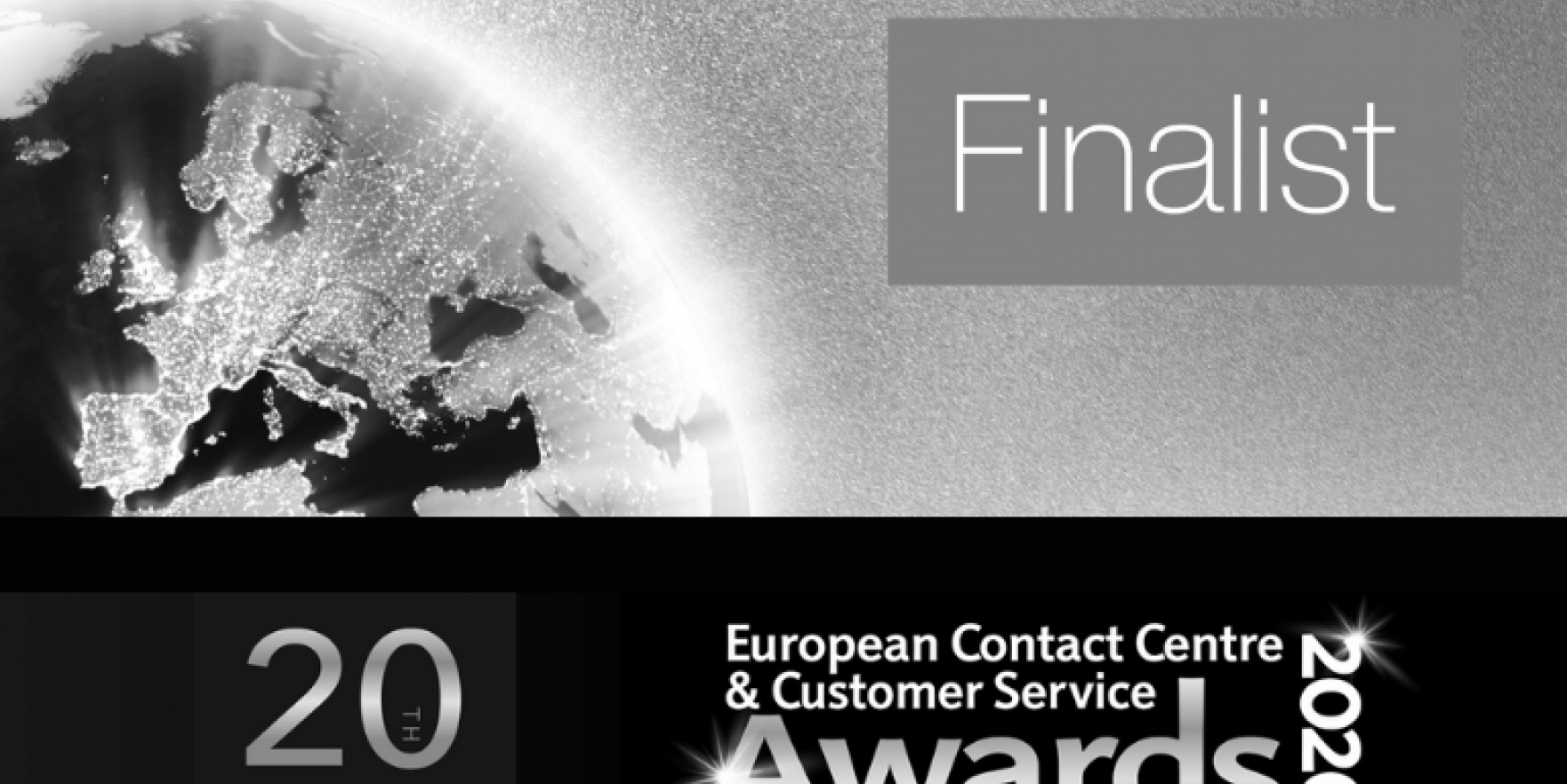 The European Contact Centre and Customer Service Awards (ECCCSAs) is the longest-running and largest awards programme in the customer contact industry. With the awards now in their twentieth year, Limitless is thrilled to have been announced as a finalist in not one but two categories - Best Customer Engagement Initiative and Most Effective Digital Customer Experience.
Being a shortlisted ECCCSA nominee is a prestigious step in the customer service space, and a milestone we are not taking lightly. With over 24 countries participating and over 1,300 individuals attending the 2019 ceremony, we're proud to see the work of Limitless - from our colleagues to our customers - be recognised for our impact on the customer service and contact centre industries, our values and our efficient and effective operations. Until then, we'll sit tight and await the final judging to take place before the winners are announced in March 2021.
The recognition comes in light of the strategic partnership we have established with eBay. Using the Limitless SmartCrowd model, eBay are now able to connect experienced Sellers to newer Sellers to help improve the effectiveness of their product listings and accelerate their market entry, all while creating trusted and authentic relationships with customers.
Connecting "expert sellers" to eBay sellers in their time of need using our SmartCrowd model has been both disruptive and transformative while providing seller assistance in a matter of minutes. Naturally, the success of this partnership - and our subsequent shortlisting in the Best Customer Engagement category - all stemmed from the in-depth time the Limitless team spent with eBay stakeholders across all functions to assess the current operational state and customer (buyer/seller) experience.
As a result of our strategic partnership, we're pleased to see the work of the Limitless team recognised for the numerous benefits it has brought to eBay, its sellers, and customers. Naturally, eBay's GigCX colleagues get to work when they want 24x7 and earn extra income working for eBay, a brand that they love.
To learn more about the European Contact Centre and Customer Service Awards (ECCCSAs) visit its website. More about Limitless CrowdService can be found here.