Limitless named runner-up for Disruptive Technology of the Year at CCW19
News |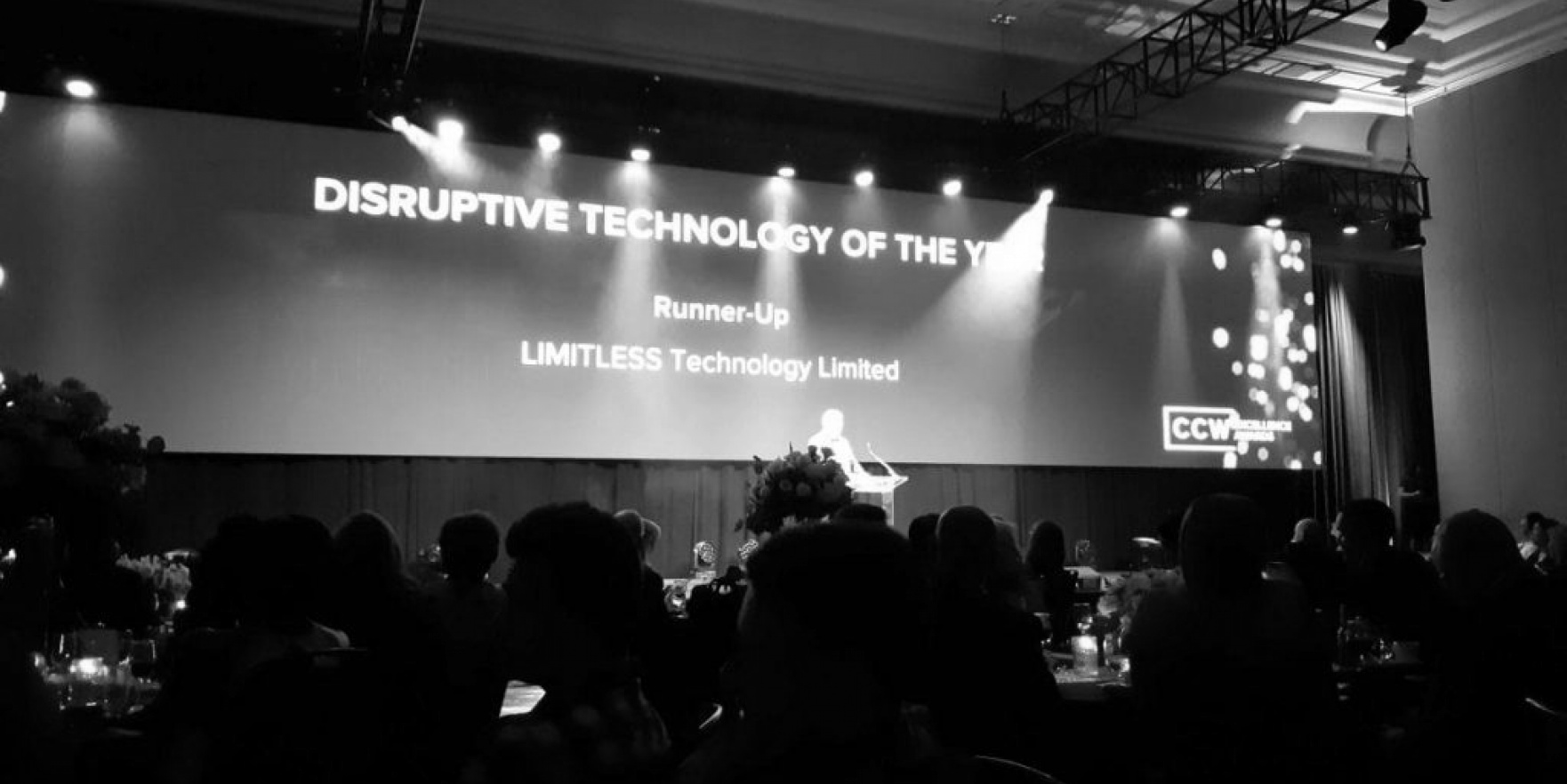 We are delighted to announce that we were named runners-up for Disruptive Technology of the Year at the 2019 Customer Contact Week (CCW) Excellence Awards last night.
The CCW Excellence Awards are an annual prize that recognises the achievements of those who made the biggest commitments to driving customer experience performance.
We are thrilled that our SmartCrowdTM platform was considered as a finalist for the "Biggest Disruptor" award and even more so to see it come runners-up in this highly competitive category.
We believe disruption means reshaping an established industry. Rather than solving immediate problems, it's about anticipating future needs and redefining the service entirely.
Our company is underpinned by the gig economy. Much like Airbnb and Uber over recent years, we are all about leveraging the gig economy to reshape customer engagement.
We are also going one step further to disrupt the gig economy itself. Through our "GoodGig" model we are safeguarding the interests of our freelancers, with localised platform terms to ensure they feel valued & protected.
We want to give a big shout out to our wonderful teams in the UK, USA, and India who've made this possible by helping redefine customer service every single day! Hopefully this time next year we will be celebrating winning the award as SmartCrowd continues to drive innovation in the customer experience industry through 4 unique solutions - CrowdAdvise, CrowdCoach, CrowdFeedback, and CrowdService.