Creating customer value using GigCX, with Mike Havard
Podcast |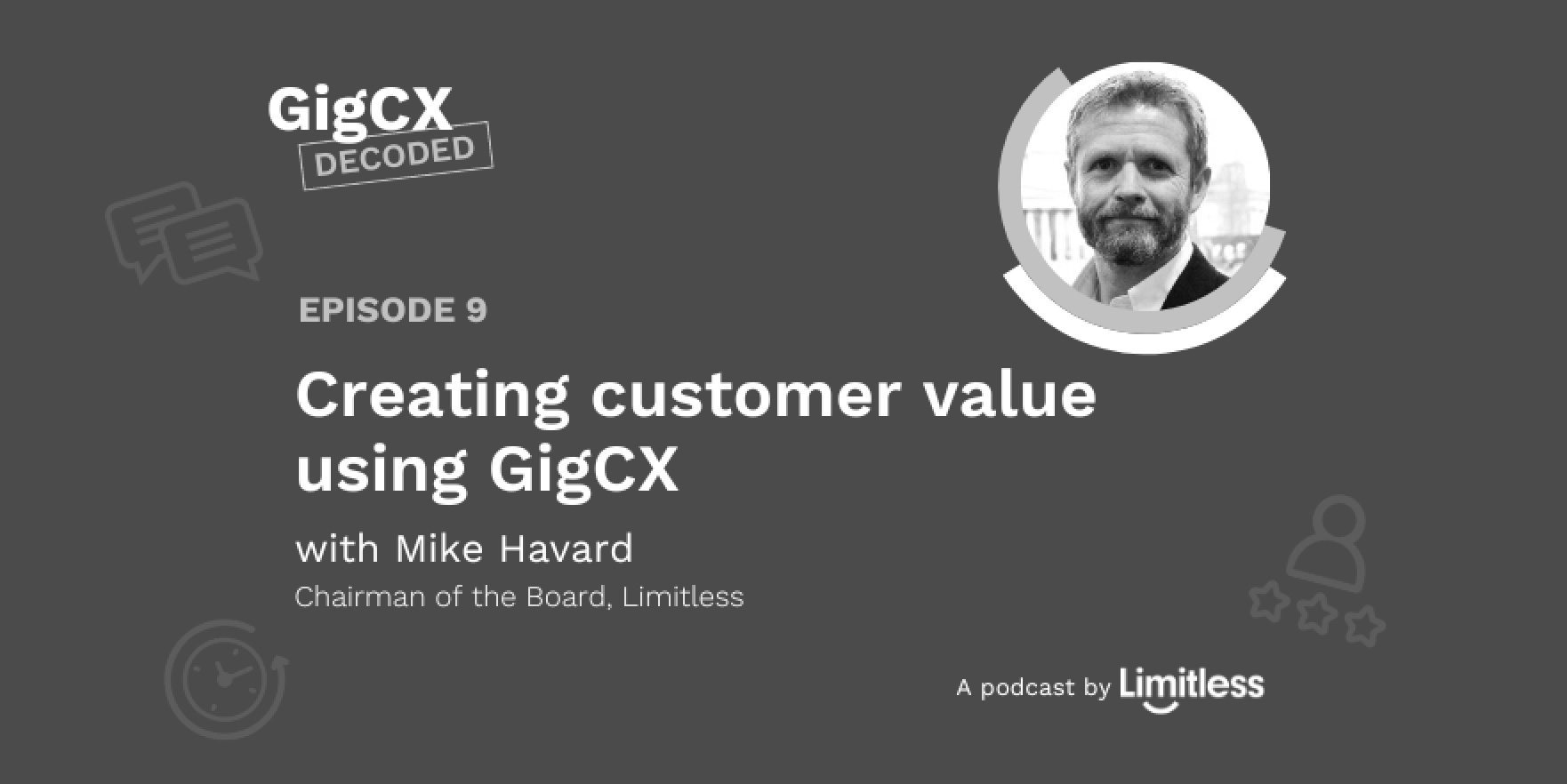 In this episode, we speak with Mike Havard, chairman of the board of Limitless.
Mike Havard is a well-known customer management, channel and technology industry leader. He brings 30+ years of experience leading and growing businesses in the CX industry. He has held leadership roles with organizations like BT, Sitel, CM Insight and Verint. Most recently, he was a founding director of Ember, a professional services group focused on service strategies and performance transformation for champion brands globally. Ember was acquired by Davies Group in 2018. He has also held various non-executive director, investor and advisory roles in a range of innovative technology organizations, including anti-fraud technologies and e-learning.
In this interview, Mike shares his view on the biggest challenge facing CX leaders today -- an increase in workload (i.e. the amount of resources needed to manage the incoming customer service volume), which is placing a greater burden on the workforce and driving shortages in skilled staffing.
He also shares that he feels organization are too focused on volume and cost, rather than on customer value.
Despite all of the operational benefits GigCX brings to organizations, Mike believes the real excitement is about customer value. GigCX will play a huge role in the future because it will help organizations understand the value of customer contacts.
According to Mike, at the heart of GigCX is the passion organizations can tap into with your customers, as well as the trust it creates with customers.
Episode 9: Creating customer value using GigCX, with Mike Havard