How GigCX is your competitive advantage, with David Avrin
Podcast |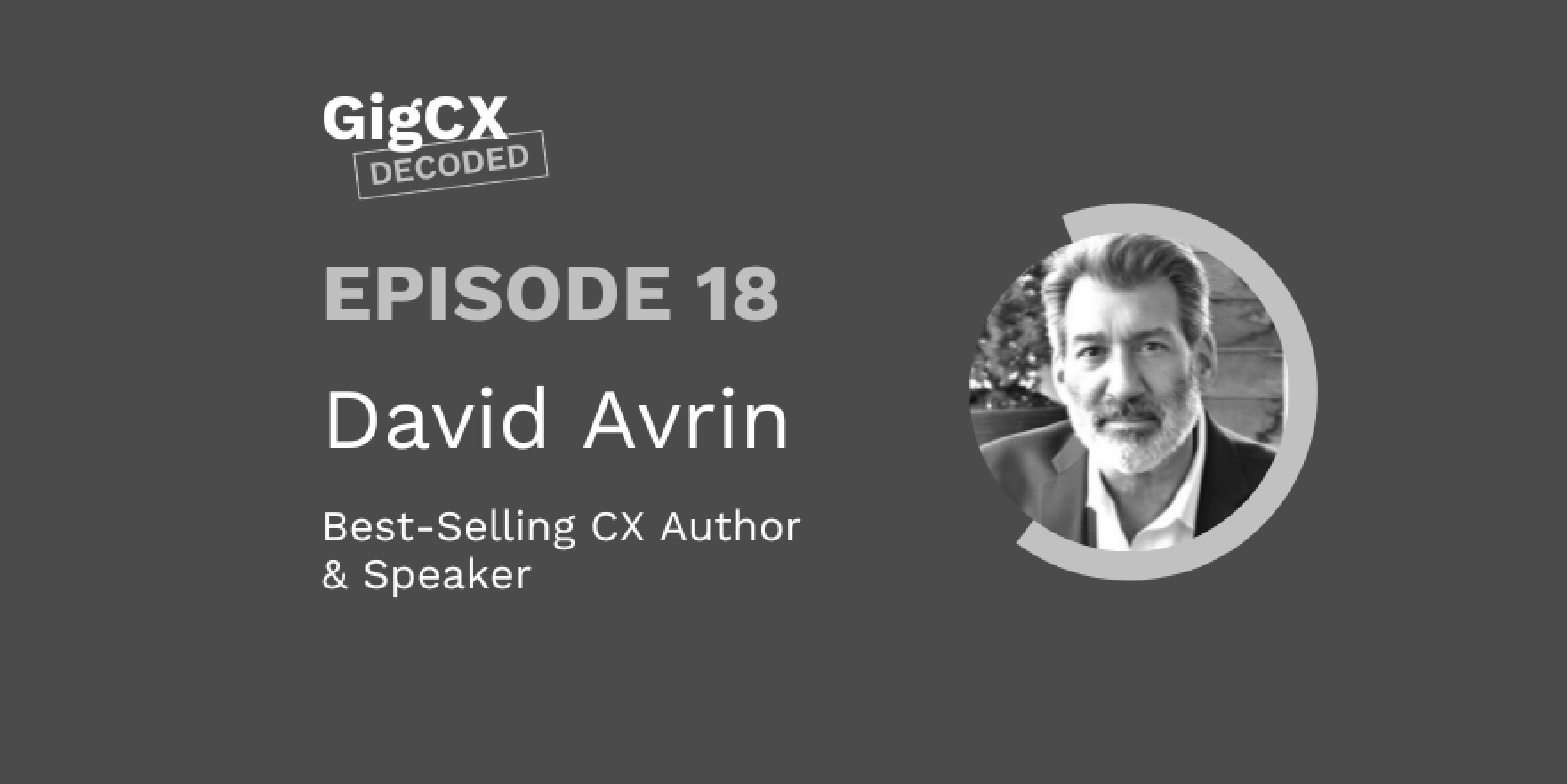 In this episode of the GigCX Decoded podcast, we speak with David Avrin, one of the most in-demand Customer Experience speakers and consultants in the world today.
David helps organizations better understand and connect with their changing customers and clients to help future-proof their businesses. He is also the author of five books, and his insights have been featured in thousands of media outlets around the world.
In this interview, David shares how CX can serve as a competitive advantage for businesses, and why business leaders don't see CX as an opportunity to create a competitive advantage.
David outlines some ways CX leaders can design the customer experience to be a competitive advantage in the market.
Finally, David shares how leveraging brand advocates in your CX can play a role in creating a competitive advantage.