Emotional Intelligence: The Future of CX, with Claire Beatty and Ginger Conlon
Podcast |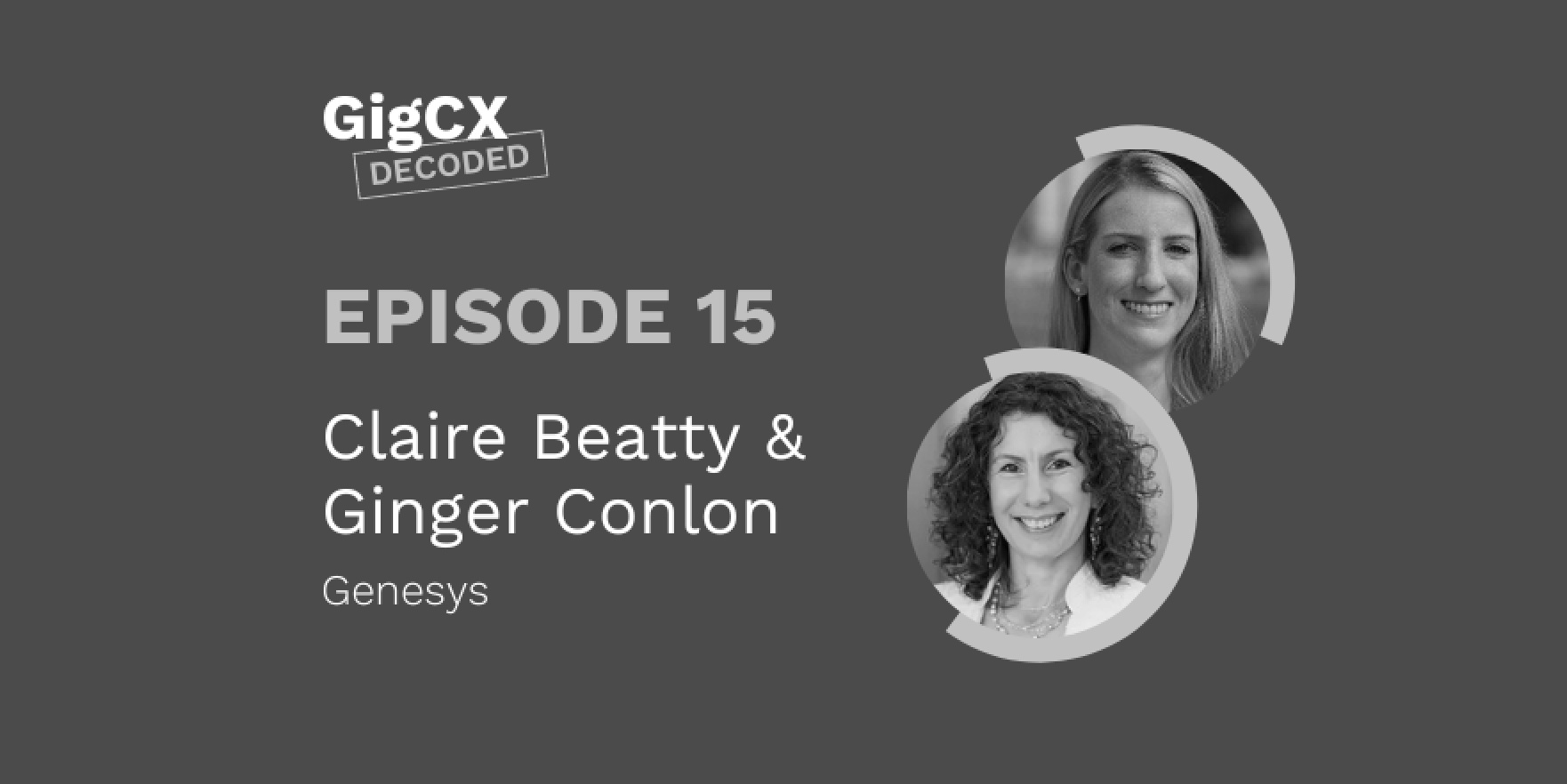 In this episode of the GigCX Decoded podcast, we speak with Claire Beatty and Ginger Conlon from Genesys.
Claire is Senior Director of Thought Leadership at Genesys, and Ginger is Thought Leadership Director at Genesys.
In this interview, Claire and Ginger share how the convergence of four big factors are affecting the CX industry:
The rapidly changing nature of customer expectations around quality customer service.
How organizations are struggling to meet these new customer expectations, innovating at the speed they need.
How access to talent and high employee turnover continue to be a challenge for businesses.
And how the use of AI in customer support continues to evolve.
They also discuss how GigCX benefits organizations, specifically, how it provides a really good way for businesses to have flexibility and scalability, without growing the cost base.
Finally, they share their thoughts on the future of work, and cite a study they completed with MIT Technology Review called Customer Experience and the Future of Work.
The study found that 94% of CX leaders believe brand advocacy and specialized product knowledge will increase over the next couple of years. It also found that the same percentage of CX leaders also expect to hire more CX employees with emotional intelligence and listening and interpersonal skills.
They drew a comparison to how GigCX workers already meet this need of having deep product knowledge, being brand advocates, and having inherent emotional intelligence as users of the products and services themselves.