Meet Claudio, GigCX Expert for Google
Article |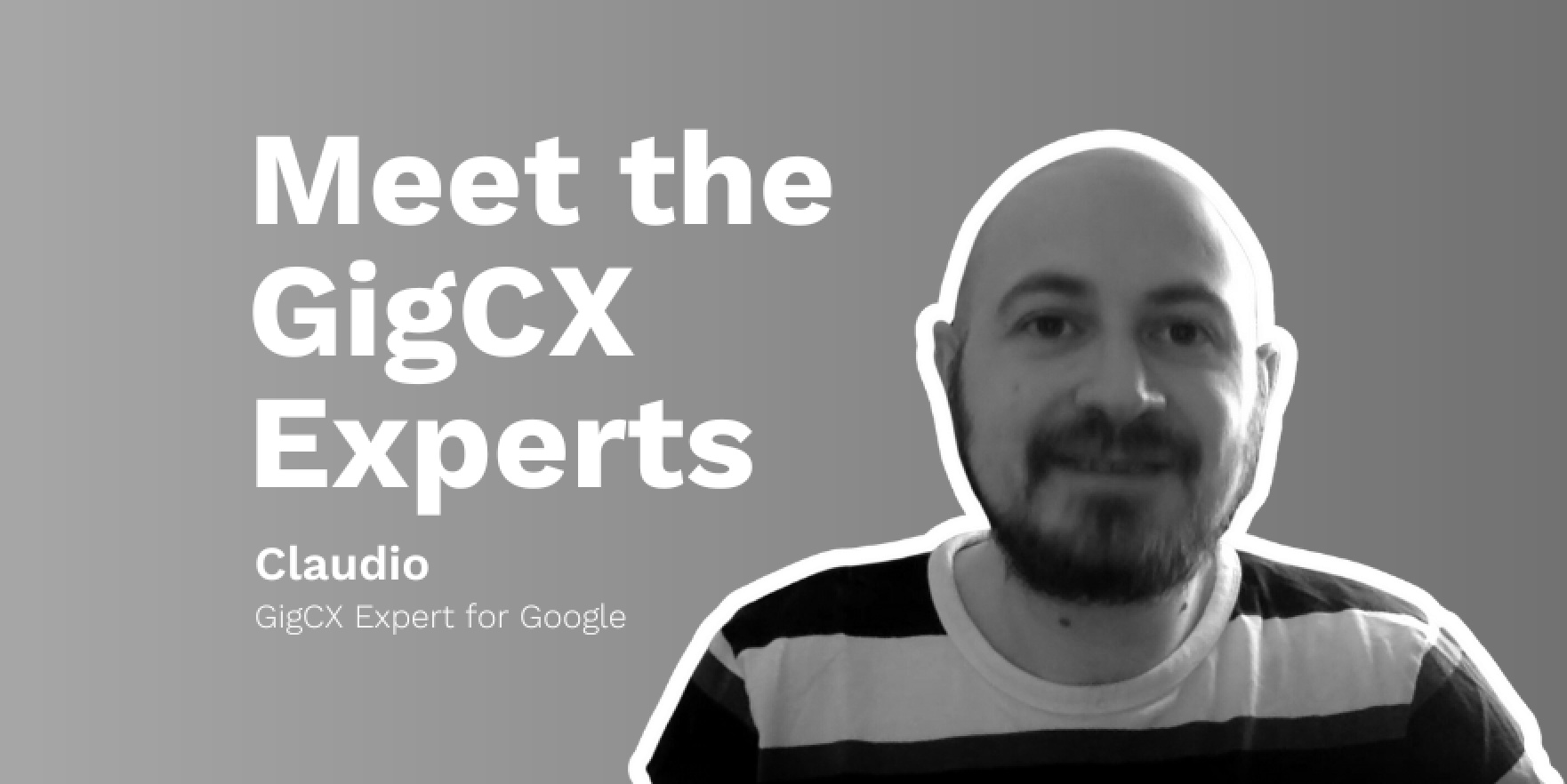 Share to:
Ever wondered just how our Experts gig? You've come to the right place.
In this series, we go behind the scenes with our Experts from across the globe to uncover the inside scoop of their day-to-day experiences, what they like about their role, how they spend their earnings, and much more.
This week, we spoke to Claudio from Italy about his experience as a Google Expert. Let's hear what he had to say.
Tell us a bit about yourself.
Hi, my name is Claudio and I live in Italy. I'm a freelancer and I deal with web marketing and websites. I am a fan of TV series and I like playing video games. I love of technology and always try innovative products.
What brands do you represent on Limitless? What do you love about the brand?
I like the services Google offers to private customers and companies. It makes it easier for everyone to search and offers useful information before making purchases or visiting a place.
What do you love about being a Google Expert on Limitless?
I like being a Google expert because helping other businesses to establish themselves on the internet and grow, thanks to my help, makes me happy for their success.
What help and support do you provide customers as a Google Expert?
As a Google expert, I help business owners or managers create a Google business profile, set up their business listing correctly, and troubleshoot their Google business profile issues. I offer instant support and, thanks to my work experience, I help solve their problems and give useful tips to improve their profile.
How are you planning to spend your earnings?
I think I'll spend the earnings on technology. I always like to have the latest model of smartphone, console, computer, etc.