Best Customer Engagement Initiative Winners 2020 – Limitless and eBay!
News |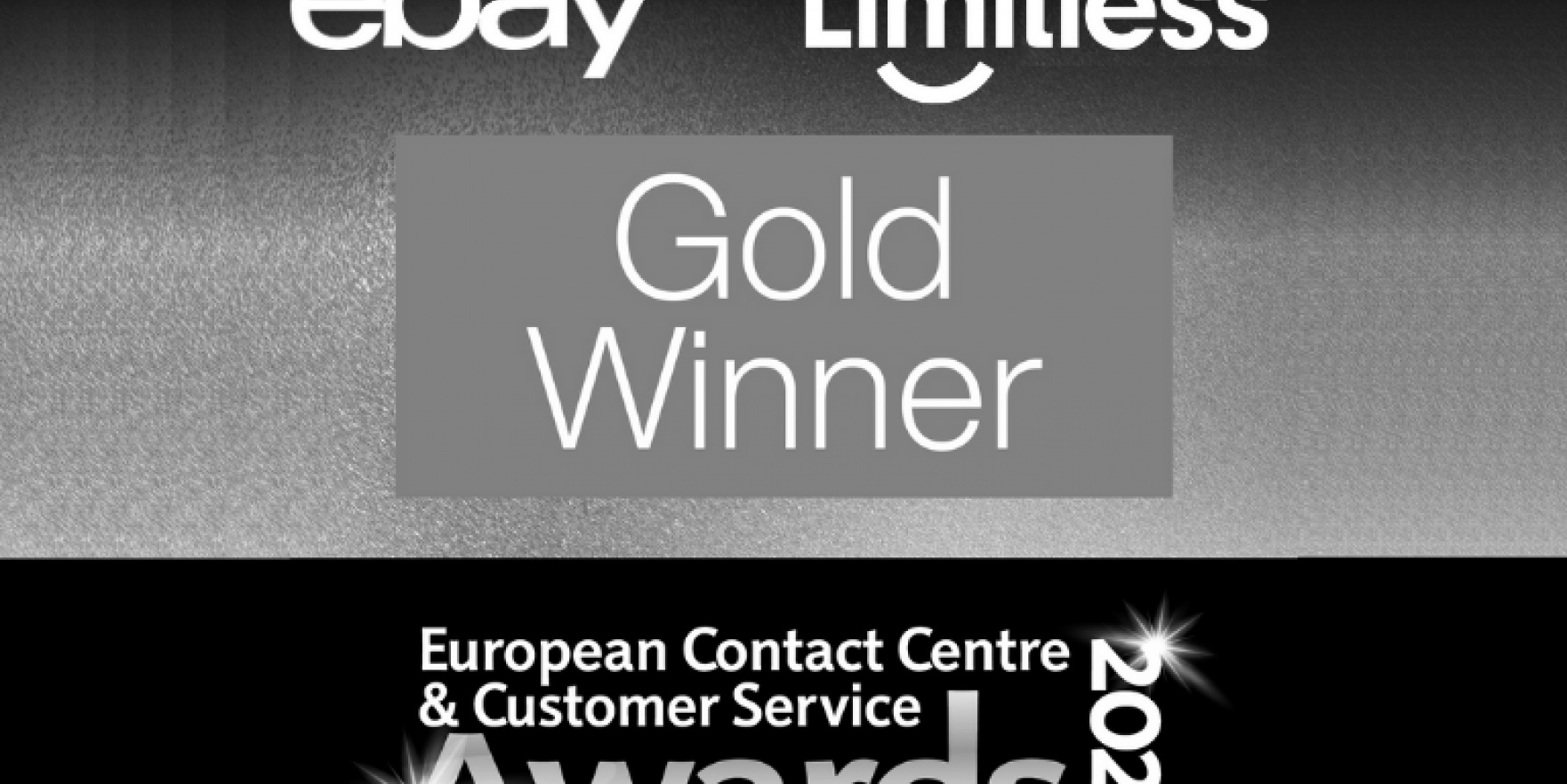 We're delighted to have won the "Best Customer Engagement Initiative" award at this years European Contact Centre and Customer Service Awards (ECCCSAs).
The ECCCSAs is the longest-running and largest awards programme in the customer contact industry. With entries from 26 countries competing across 36 categories, the ECCCSAs celebrated its biggest-ever awards evening during its 20th edition with over 2,000 people attending the Virtual Awards Evening from 30 different countries.
So, we were ecstatic to be awarded first prize in our category for our work with eBay on the Expert Seller Programme - empowering high-performing eBay Seller to help and coach others to successfully sell their own items. Through our SmartCrowd platform, eBay could connect experienced Sellers to newer Sellers to improve the effectiveness of their product listings and accelerate their market entry while creating trusted and authentic relationships with their customers.
The judges loved it and described it as:
Creating a new dynamic on who is a colleague and who is a customer as well as creating brand ambassadors. A game-changer for businesses who have real brand loyalty.
Since launching In May 2020, the project has already been massively successful, with brilliant results for all parties, including:
Improved listings from sellers, resulting in increased sales
Achieved a reduction in cost per case and recontact rate
A consistently high CSAT score and resolution rate
Drastically improved response times
Significant ability to scale the program within 24 hours
Providing 24/7 coverage
Implemented response governance typically missing from traditional Community and Forum programs
We'd love to thank eBay for their eagerness to embrace GigCX (this programme really has been a perfect example of GigCX's effectiveness) and for being a great partner. We'd also like to thank the ECCCSAs for choosing us, and finally well done to all that were nominated for these fantastic awards.
We're chuffed that the power of GigCX has been acknowledged at such a prestigious ceremony, and are very much looking forward to continuing to transform the industry going forward! And if you'd like to see five very happy people - watch the video below!