Best Customer Engagement Approach Silver Award Winners 2021 – Limitless and Sage!
News |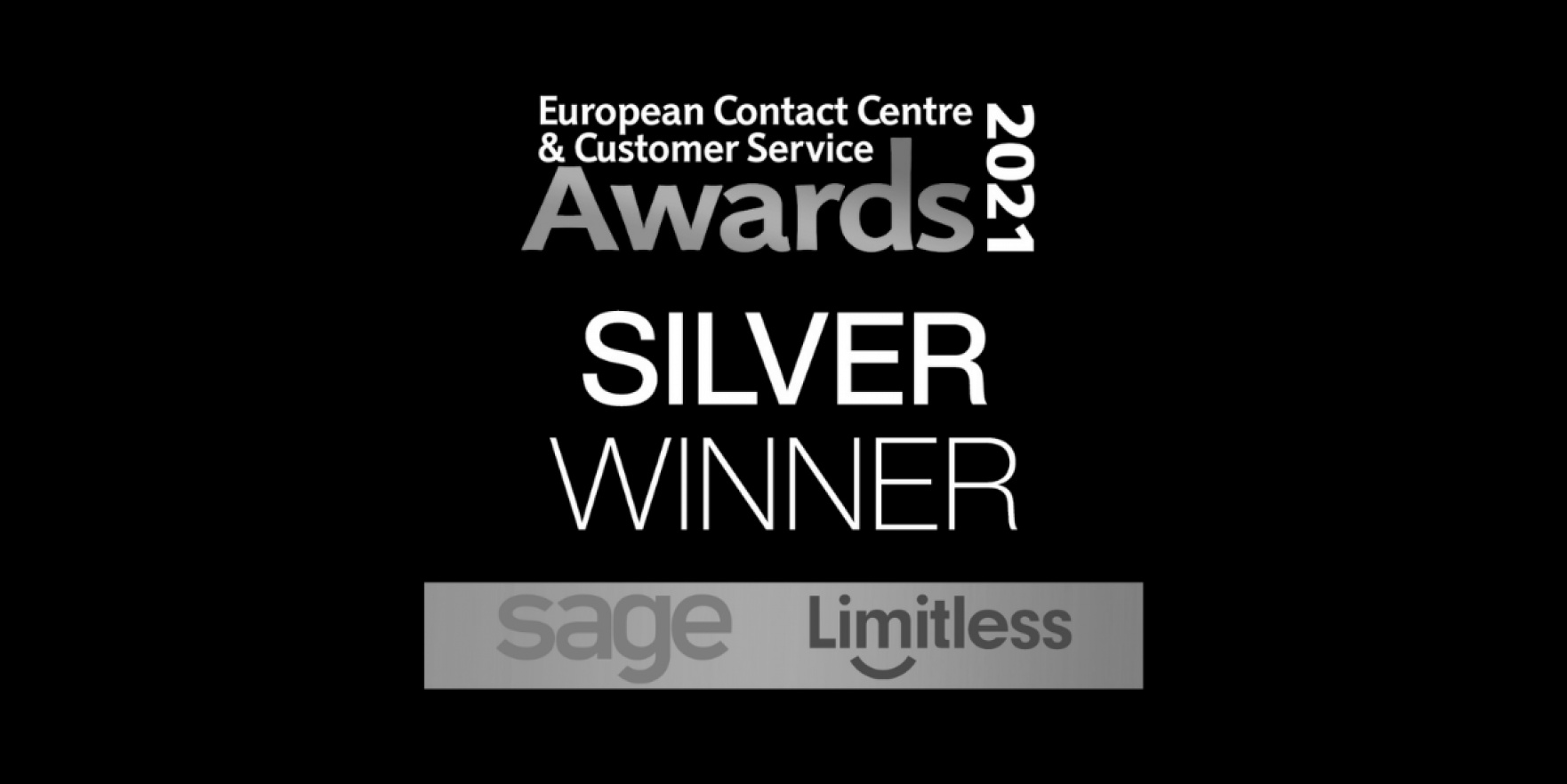 We're delighted to have won the Silver Award for the "Best Customer Engagement Approach" at this year's European Contact Centre and Customer Service Awards (ECCCSAs).
In its 21st year, the ECCCSAs is the longest -running and largest awards programme in the customer contact industry. The awards recognise organisations across Europe that are leading the way in delivering exceptional service to customers.
Highly regarded for its robust judging process, the ECCCSAs recognise and award organisations that value their people, continually innovate to improve the customer experience, and operate efficiently and effectively.
We are delighted to have been awarded Silver for "Best Customer Engagement Approach" for our work with Sage to help them enable small and medium-sized businesses to get fast, efficient, contextual and personalised support from fellow Sage users creating a Peer-to-Peer support and advice network powered by GigCX®.
Sage partnered with Limitless, the leading, global provider of gig customer service (GigCX) to launch its peer-to-peer "Sage Ambassadors Programme" to provide gig customer service to customers and users who need help with year-end accounting or payroll inquiries.
"With the launch of our Sage Ambassadors programme, we aim to tap into the passion and product knowledge of our customers and build on the great solidarity that is shared amongst our customer-base, to help deliver deep insight to fellow users. We believe that empathetic service that Sage Ambassadors provide, is a true differentiator and we are already seeing great results."
The programme has delivered phenomenal results for Sage and its customers:
Increasingly high volume of customer inquiries resolved
A consistently high CSAT score and resolution rate
Drastically improved response times
Significant quicker responses to customer inquiries
See how other brands are using GigCX to elevate their customer experiences.
Want to learn how Limitless can enable you to provide flexible, fast, genuine customer experience? Schedule your free GigCX assessment.