Meet Megan, GigCX Expert for eBay
Article |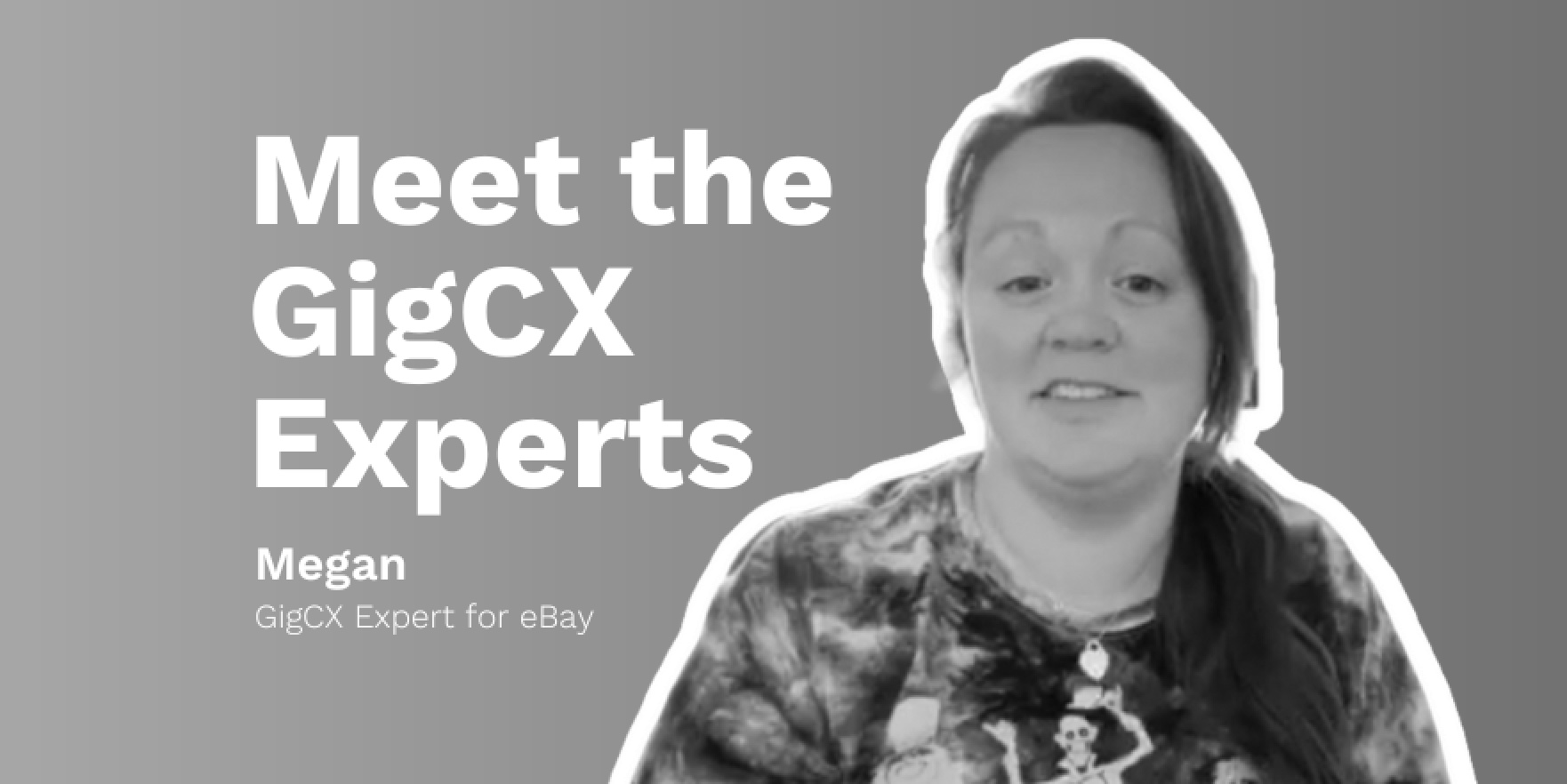 Share to:
Ever wondered just how our Experts gig? You've come to the right place.
In this series, we go behind the scenes with our Experts from across the globe to uncover the inside scoop of their day-to-day experiences, what they like about their role, how they spend their earnings, and much more.
This week, we spoke to Megan from the U.S. about her experience as an eBay Expert. Let's hear what she had to say.
Tell us a bit about yourself.
My name is Megan and I am a full-time eBay reseller. I relocated from Minnesota to Florida during COVID and that's when I started becoming an eBay reseller full time. Some of my hobbies are Disney, and some of the theme parks around here was a big reason as to why we chose Central Florida to move. I also love to travel and I have two dogs who are the loves of my life.
What brands do you represent on Limitless? What do you love about the brand?
What I love most about eBay is that I can make my own schedule. So I do this full time and I can schedule out a certain amount of listings per week. So if I want to take a day off to go to a theme park or go see a friend, I can do that at any time and it still is looking like I am active that day.
Even though I did the work ahead of time, it also allows me to travel. I typically will live out of state for 2 to 3 months every year. So I can take my job with me instead. If I had a normal office job, I would have to stay at my location. So those would be my two favorite things about eBay.
What do you love about being an eBay Expert on Limitless?
What I love about doing Limitless and being an eBay expert is that, one, it grows my knowledge of eBay. So with helping people fix their issues and problems, it makes it easier when something comes up with some of my own customers to be able to quickly go through and solve that problem for them.
Another thing that I like is I'm able to make extra money from anywhere. So I do travel quite a bit throughout the year and sometimes I do or don't have my eBay inventory with me. So, especially on those times where I don't have my inventory with me, I am able to make that extra little bit of cash to kind of get by until I'm able to get back to my home.
What help and support do you provide sellers as an eBay Expert?
So I'm able to help and support sellers on eBay with both first-hand accounts of some of these issues that have come up for me in my own buying and selling journey on eBay, as well as the actual customer service articles and policies and procedures that eBay puts forth. So I'm able to help them with either problems with their listings or an issue with a return, and then just clarifying some of those eBay policies and procedures.
Also, when we do get queries from customers, it's explaining how to request a return from a seller or how to report a seller for fraud, any of those types of questions I'm able to easily answer. Also, it's important with both buyers and sellers on eBay, when you're providing customer service, to provide empathy. It's nice coming from a first-hand account that I know that some of those situations can be super frustrating, but being able to remain calm and kind and help them through that situation, I know, is super helpful.
How are you planning to spend your earnings?
I typically will use my earnings for either travel expenses or my fun money at Disney or the local theme parks. And sometimes when I don't have my inventory with me, I will use it just for normal bills and normal expenses that come up.