Integrating GigCX into your customer service channels, with Nick Clark
Podcast |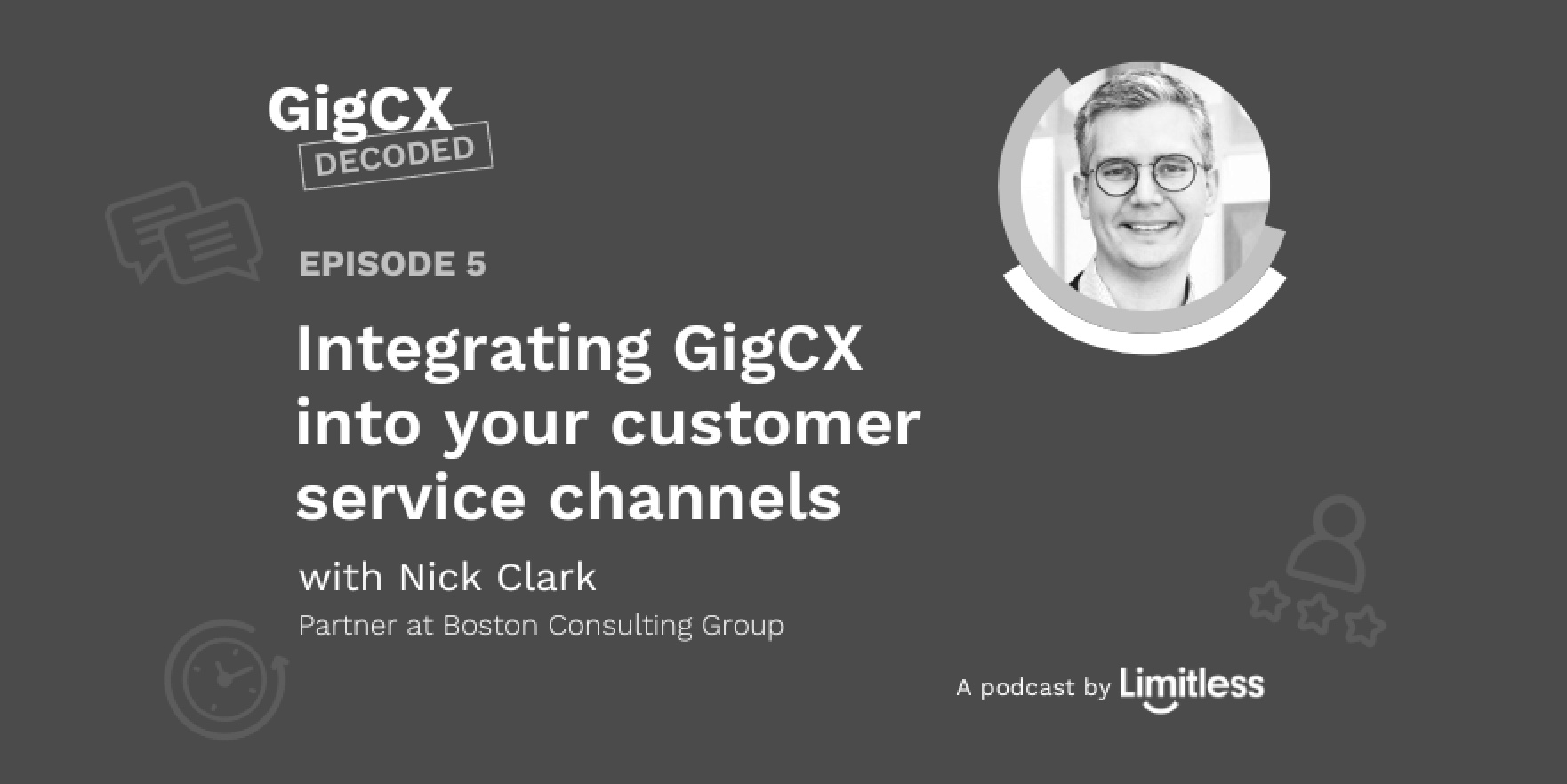 In this episode, we speak with Nick Clark, partner at Boston Consulting Group.
Nick helps leading brands to transform their customer service offering, bringing deep experience in operations, customer loyalty, and digital transformation.
In this interview, Nick gives his take on the current state of the contact center and agent experience. He shares that there's a change in thinking among customer service employees about what's important to them when it comes to work and career, including better pay, more flexibility, and being able to solve problems for customers.
He also shares his thoughts on the gig model and how it's moving from a discrete channel, separate from other CS channels, or overflow channel, to a more integrated approach to an overall service offering.
Finally, he talks about how GigCX has a lower barrier of entry compared to other gig opportunities, as well as how GigCX differs from other gig-based opportunities, including less wasted time and more efficiency.
Episode 5: Integrating GigCX into your customer service channels, with Nick Clark