How GigCX is evolving the CX industry, with Chad McDaniel
Podcast |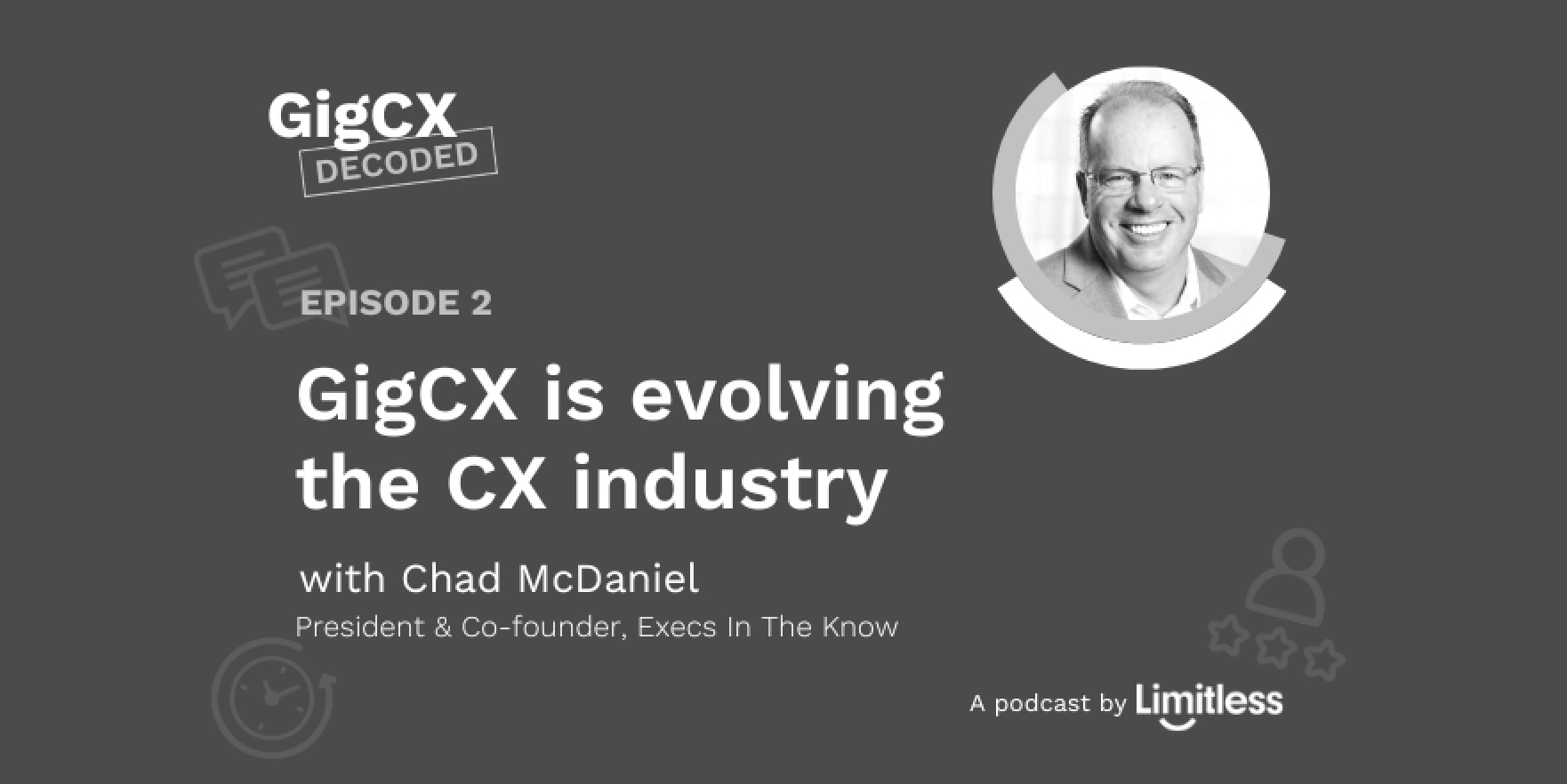 In this episode, we speak with Chad McDaniel, president and co-founder of Execs In The Know, a a global community of senior customer experience leaders.
Chad is a well-known advocate for customer experience best practices. He works tirelessly to showcase the success of today's CX executives.
In this interview, Chad shares how the appetite for GigCX is changing in the CX industry, how consumer preferences are skewing toward peer-to-peer support, and why GigCX is making the CX industry better.
Episode 2: How GigCX is evolving the CX industry, with Chad McDaniel