Designing a Customer-Centric Culture in a Gig Crowd, with Annette Franz
Podcast |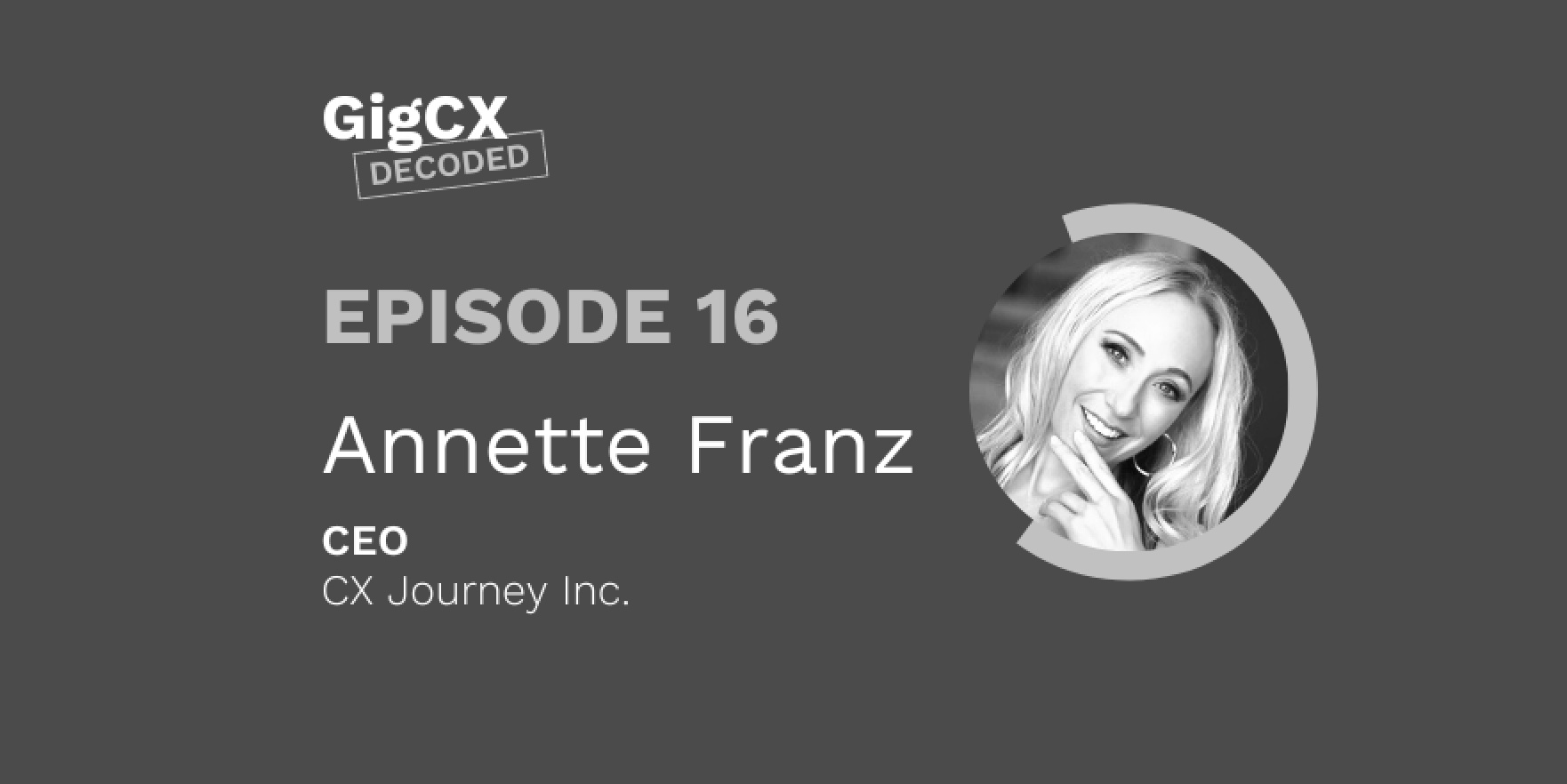 In this episode of the GigCX Decoded podcast, we speak with Annette Franz, a leader in the CX space.
Annette is the founder and CEO of CX Journey Inc., a company ushering in the new wave of customer-centric businesses. An author and in-demand speaker, Annette uses the lessons of her nearly three decades of experience to inspire readers and audiences, daring them to elevate the game for their organizations and themselves.
In this interview, Annette shares what it means to be a customer-centric organization, with customers at the heart of everything you do.
She also sheds light on the difference between being "customer focused" and "customer centric," highlights the characteristics of a customer-centric business, and outlines the value of being customer-centric.
Annette and Chris, the host of the podcast, discuss how they see brand advocates - or GigCX Experts - playing a role in creating a customer-centric organization.