Creating a frictionless customer experience with GigCX, with Merijn te Booij
Podcast |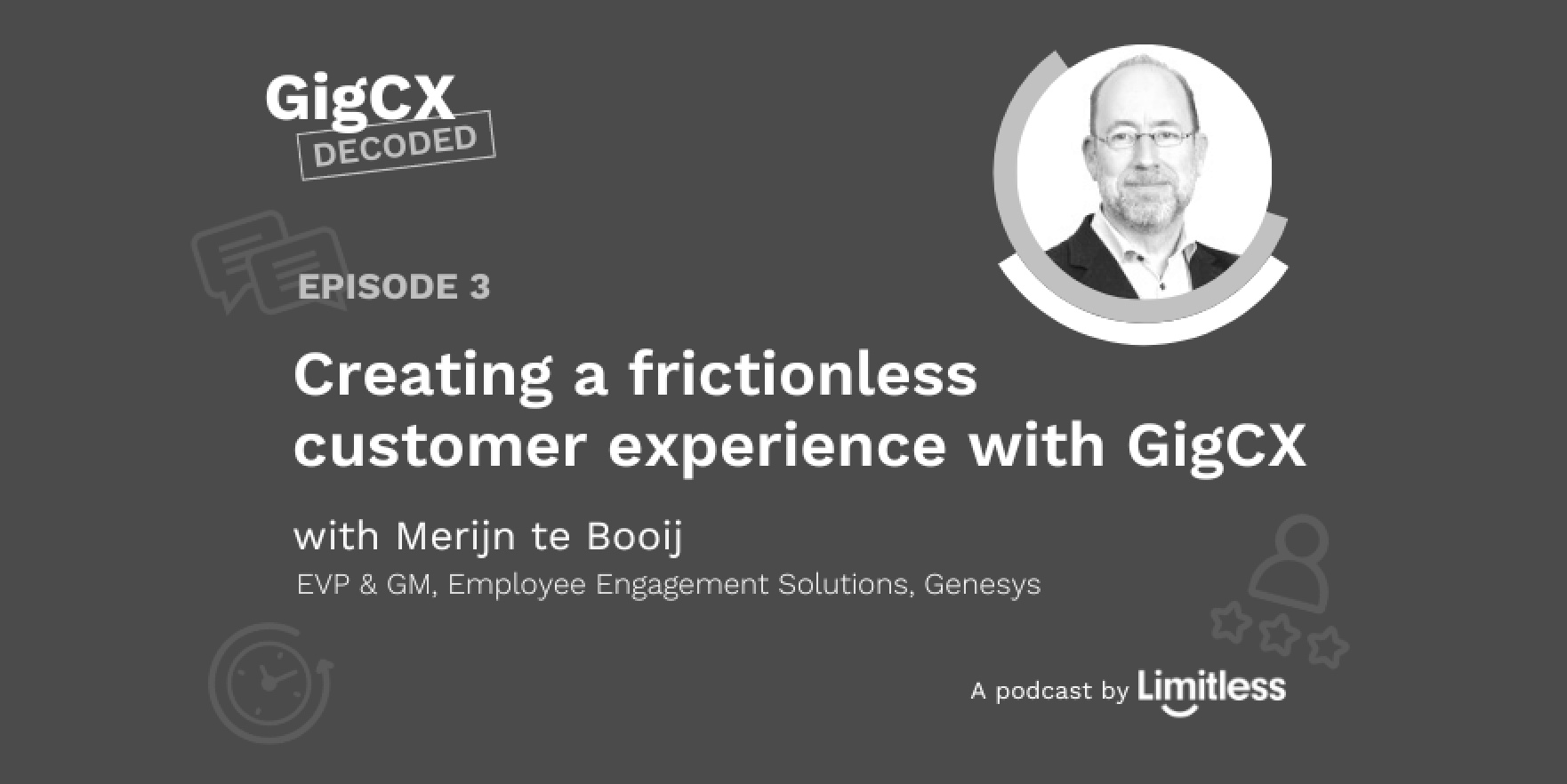 In this episode, we speak with Merijn te Booij, EVP & GM Employee Engagement Solutions at Genesys.
Merijn is a leader of all things related to workforce engagement, building and delivering innovative solutions to help drive experience as a service.
In this interview, Merijn shares how Gig Experts fit into creating a frictionless, holistic customer experience, and the role bots and automation play in the process.
He also shares how the "Conversation Function" associated with GigCX is critical to a successful CX operation, creating a stronger human connection with customers.
Finally, he shares his views on the future of asynchronous messaging in customer experience, given the changing consumer communication preferences.
Episode 3: Creating a frictionless customer experience with GigCX, with Merijn te Booij